In the realm of luxury and high-performance automobiles, where the pursuit of perfection knows no bounds, a select few vehicles stand head and shoulders above the rest. These remarkable machines are not merely modes of transportation; they are exquisite works of art, engineering marvels, and status symbols for the world's most discerning elite. Join us on an extraordinary journey as we delve into the world of opulence and horsepower to unveil The 15 Most Expensive Cars in the World 2023. From unparalleled speed to impeccable craftsmanship, these automotive masterpieces redefine the boundaries of exclusivity and set the standard for automotive excellence in the year 2023.
The List of the 15 Most Expensive Cars in the World 2023
---
15. Gordon Murray T.50
$4.4 million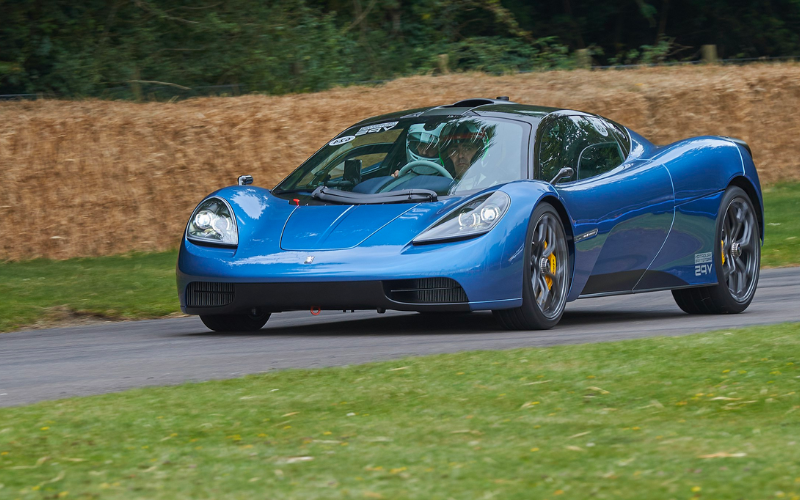 Incorporating the name Niki Lauda into the realm of automobiles raises expectations to the highest echelon, but for Gordon Murray, this is a challenge he's ready to embrace.
The Gordon Murray T.50s Niki Lauda stands as an unwavering homage to the legendary motorsports figure. This track-oriented variant not only trims a remarkable 200 pounds from the T.50's weight but also bestows it with an additional 75 horsepower.
The fortunate 25 owners will have at their disposal a potent 725-horsepower V-12 engine, capable of revving up to an astonishing 12,100 rpm.
14. Bugatti Bolide
$4.7 million
Concept cars offer designers the opportunity to unleash their creative visions without constraints. While some of these innovative concepts may miss the mark, Bugatti's introduction of the Bolide experimental hyper car concept left enthusiasts craving for more.
Gratefully, Bugatti didn't ignore the fervor surrounding this concept. Instead, they transformed the dream into reality, giving rise to the Bugatti Bolide, boasting an impressive 1,578 horsepower. The vehicle's sleek design incorporates numerous elements intended to generate substantial downforce, ensuring the tires maintain a secure grip as it hurtles down the racetrack.
13. Koenigsegg CCXR Trevita
$4.8 million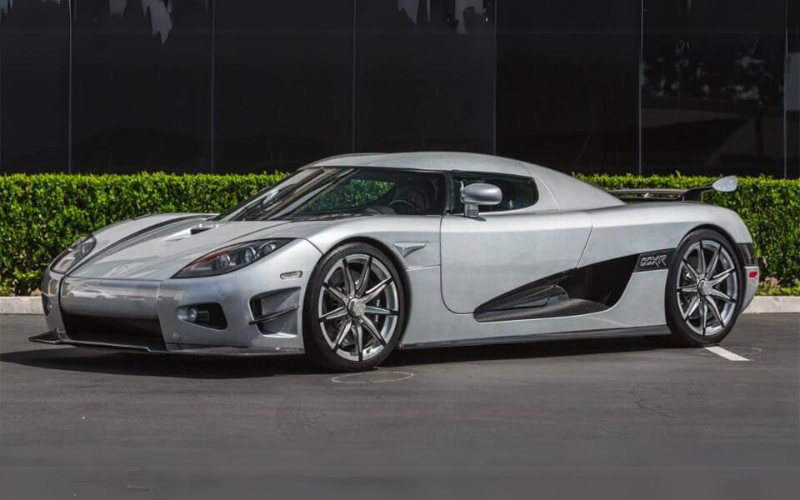 Exquisite precision is a hallmark of nearly every supercar in existence. However, when Koenigsegg set out to surpass its own standards and craft an even more exceptional CCXR variant, this renowned performance automaker ventured into uncharted realms of meticulous attention to detail.
Introducing the Koenigsegg CCXR Trevita, a model distinguished by its white diamond carbon fiber exterior finish, setting it apart from the rest of the marque's offerings. The intricacy of this process was so exacting that only two of these vehicles were ever manufactured, each commanding a staggering price of $4.8 million. Formerly in the possession of boxing champion Floyd Mayweather, this limited edition supercar stands as a testament to unparalleled craftsmanship.
12. Bugatti Mistral
$5 million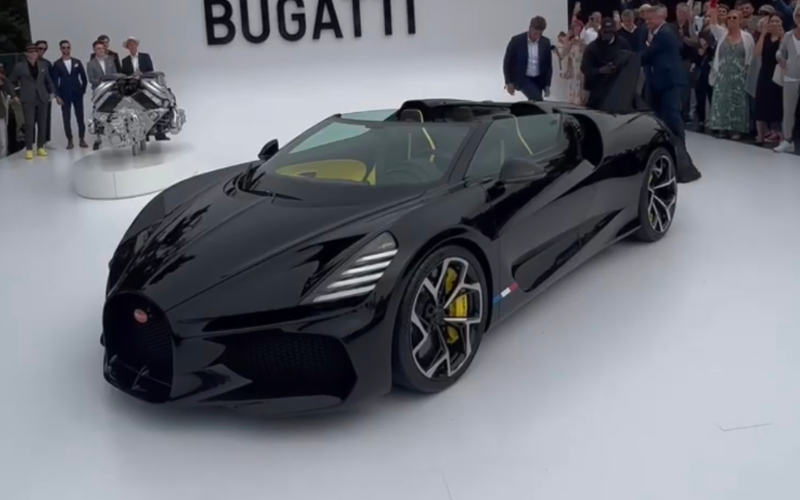 As the realm of automotive engineering increasingly embraces electric power, it consigns a slew of once-dominant platforms to the annals of history. In the case of the iconic Bugatti W-16 engine, it's akin to a venerable timepiece marking its retirement.
The Bugatti Mistral is poised to be the probable swan song for this formidable power plant. While sharing many similarities with the Chiron coupe, this vehicle has undergone a significant transformation, shedding its roof and undergoing substantial alterations to the front end. The Mistral aspires to attain the distinction of being the world's fastest open-top production vehicle, boasting an estimated top speed of 261 mph (240 km/h).
---
Read More Fun Facts
Learn more fun facts with Trivia Mastermind content.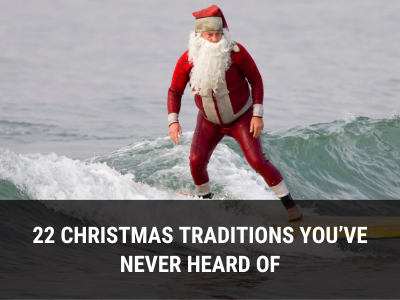 ---
11. Pagani Imola
$5.4 million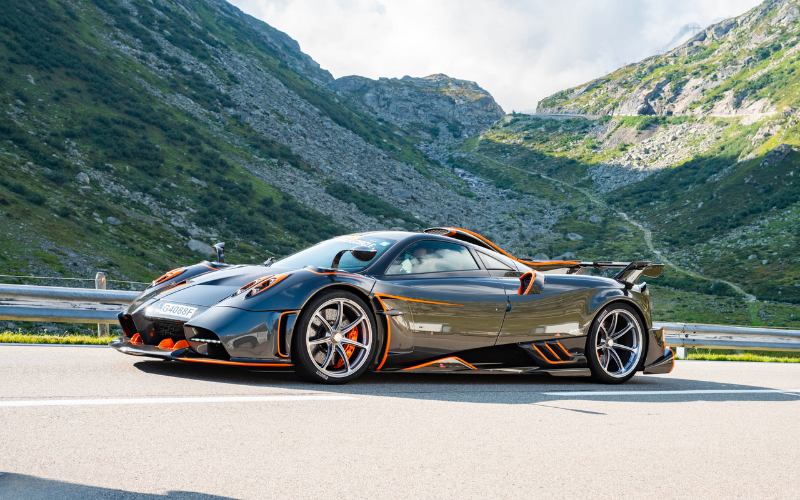 Mastering the might of more than 800 horsepower demands a resolute spirit. Such formidable power has the potential to self-destruct, unless you enlist the expertise of the Pagani team to engineer the precise components required to control this formidable force.
Introducing the Pagani Imola, an exclusive production series comprising a mere quintet of units. This extraordinary machine is designed to effortlessly conquer any racetrack it encounters, boasting notable enhancements including an imposing, fixed rear wing, a diffuser, and a front splitter.
10. Bugatti Chiron Super Sport 300+
$5.7 million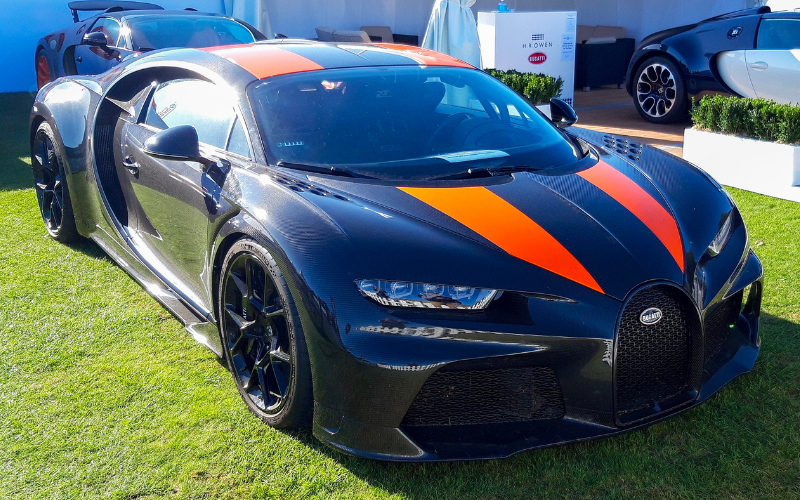 Priced at nearly twice the cost of the Jesko and the Murray T.50, the Bugatti Chiron Super Sport 300+ seamlessly blends speed and power with the timeless elegance that defines the essence of a Bugatti. Beneath the hood of each of these magnificent automobiles lies decades of expert craftsmanship and years of automotive artistry. Bugattis consistently command prices in the multi-million range, and Bugatti takes pride in ensuring that each encounter with one of its vehicles is a testament to that exclusive luxury.
The sweeping, futuristic contours adorning its streamlined exterior are a sight to behold, and the car boasts an astounding 1,577 horsepower, courtesy of a quad-turbocharged 8L W-16 engine. Notably, the Bugatti Chiron Super Sport 300+ made history by being the first vehicle to shatter the then-unreachable speed barrier of 300 mph (483 km/h). Consequently, like the most expensive car in the world, this Bugatti boasts a fame that ensures its enduring value.
In terms of performance, the Bugatti Chiron Super Sport 300+ accelerates from 0-60 mph (0-100 km/h) in a mere 2.4 seconds, achieving a top speed of just over 300 mph (483 km/h). As an added bonus, it comes equipped with a basic infotainment system that seamlessly interfaces with both Apple and Android devices.
9. Bugatti Divo
$6 million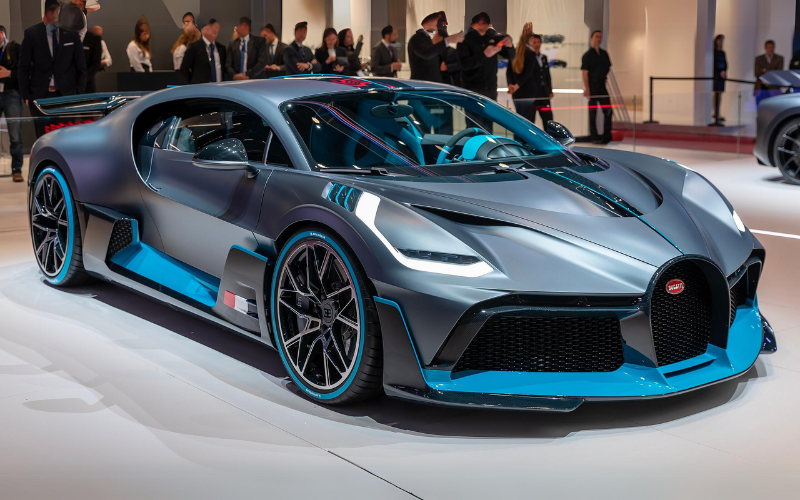 Bugatti's Chiron enjoyed such remarkable success that its closely-related sibling, the Divo, shares several common features. However, the Divo distinguishes itself through its enhanced exotic appearance and heightened exclusivity.
A mere 40 Divos are slated for production and sale, with all units already accounted for. The upgrades encompass a refined suspension, a significantly lighter chassis to boost velocity, and the introduction of a distinctive dorsal fin. Beneath its exterior, the Divo is equipped with an 8.0L W-16 engine featuring four turbochargers, endowing the Divo with a commanding 1500 horsepower and an acceleration of just over 0-62 mph (0-100 km/h) in a mere 2.4 seconds. Its top speed? A remarkable 236 miles per hour (380 km/h).
8. Pagani Huayra Codalunga
$7.4 million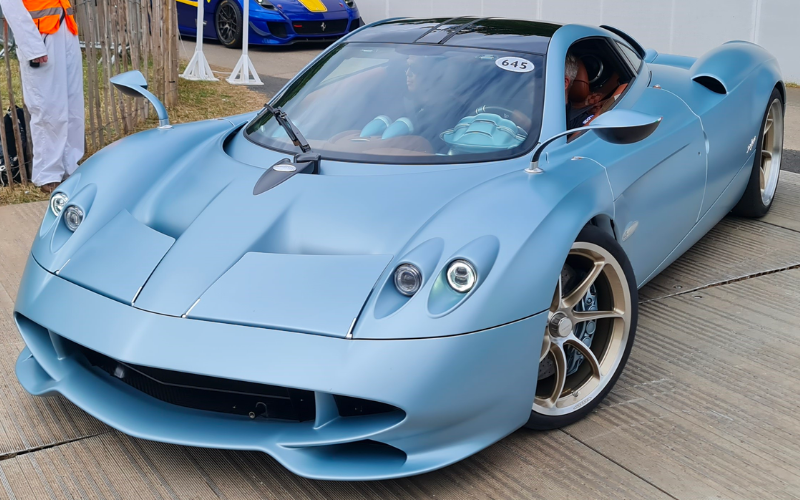 High-end automobile manufacturers recognize the paramount importance of catering to customer desires. In a remarkable instance, when two devoted Pagani enthusiasts expressed their yearning for a unique vehicle characterized by the classic long-tail design reminiscent of 1960s racing cars, the brand took up the challenge with enthusiasm.
The outcome is none other than the Pagani Huayra Codalunga, an exceedingly rare gem with a production limited to a mere quintet of examples, elevating its exclusivity to extraordinary heights. Beneath the hood lies an 828-horsepower V-12 engine that eagerly springs into action at a moment's notice.
---
Play Trivia!
Challenge yourself and play trivia questions with answers and explanations.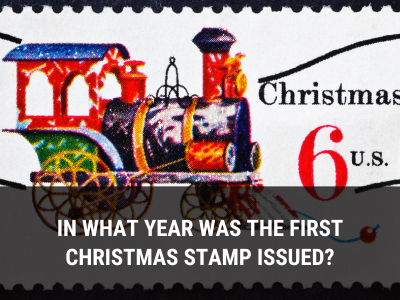 ---
7. Mercedes-Maybach Exelero
$8 million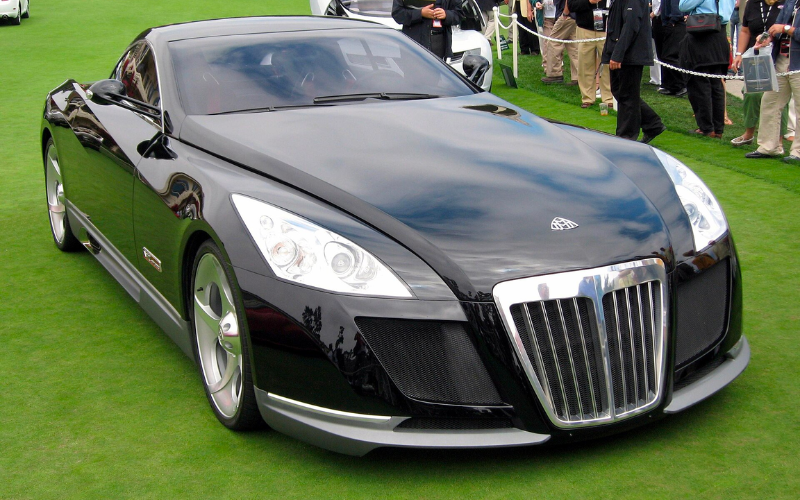 Developing tires capable of enduring the most rigorous conditions presents a formidable challenge. German tire manufacturer Fulda, in its pursuit of this goal, undertook an extraordinary endeavor by commissioning a dedicated test vehicle designed to push the boundaries of tire technology.
To fulfill this mission, Fulda invested a staggering $8 million in the production of the Mercedes-Maybach Exelero, a unique vehicle equipped with a twin-turbo V-12 engine generating 690 horsepower and 752 lb-ft of torque. If these high-performance tires can withstand the rigors of this exceptional machine, they are truly impervious to any demanding conditions.
6. Bugatti Centodieci
$9 million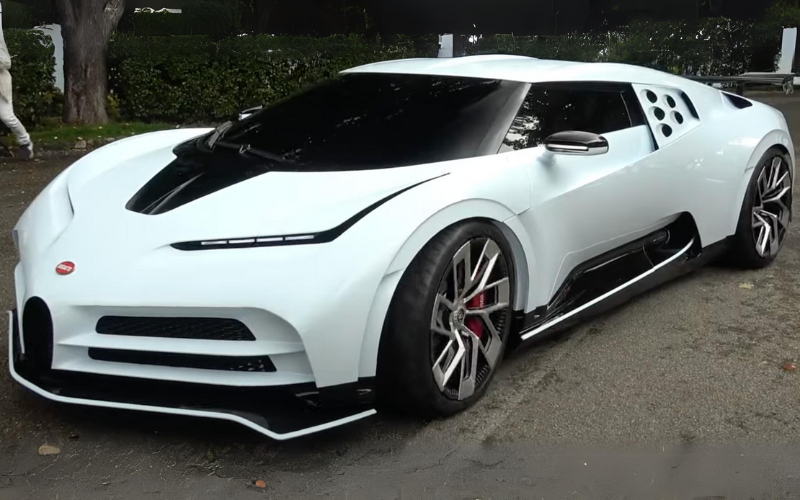 Bugatti's 2023 Centodieci is set to elevate exclusivity to new heights, with a mere ten of these opulent hypercars slated for sale. Remarkably, all ten have already found eager buyers, including the renowned football star Cristiano Ronaldo, despite their commanding price.
Bugatti, a brand synonymous with distinctive aesthetics and lavish comfort features, has spared no effort in ensuring that the Centodieci is an embodiment of extravagance and lasting distinction. Powered by a formidable 1577-horsepower quad-turbo W-16 engine, it may not claim the title of Bugatti's fastest road car; however, it stands out as the swiftest in acceleration.
This extraordinary automobile pays a tribute to the EB110, also known as the 'centodieci,' a supercar from the early '90s that, unfortunately, fell short of its lofty expectations. The Centodieci aims to rectify that by delivering both remarkable performance and lavish luxury. Bugatti boasts an estimated 0-62 mph (or just over 0-100 km/h) sprint time of 2.4 seconds for this model. Although the Centodieci's top speed reaches 236 mph, or 379 km/h, notably less than the Chiron, it more than compensates for this with its distinctive modern design.
5. Rolls-Royce Sweptail
$13 million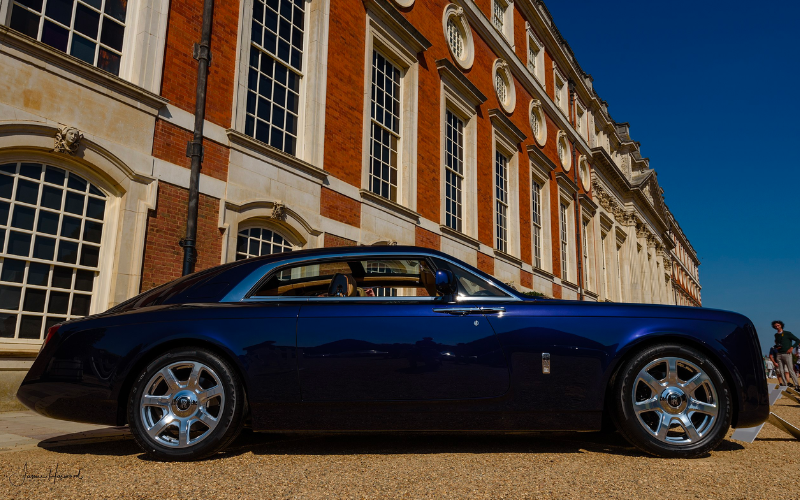 The creation of the Rolls-Royce Sweptail had an unconventional genesis; it wasn't born out of a predetermined purpose but rather as a bespoke commission. Once holding the distinction of being the world's most expensive automobile, this model has captivated car enthusiasts from all corners of the globe.
What sets this car apart is its seamless blend of tradition and modernity, fusing contemporary luxury with a touch of 1920s and '30s elegance. It embodies the timeless Rolls-Royce silhouette while incorporating cutting-edge innovation and technology. Despite the wealth of information available about this extraordinary vehicle, there remains one enigmatic aspect—the identity of its owner. This singular, one-of-a-kind car continues to hold a mystique all its own.
4. SP Automotive Chaos
$14.4 million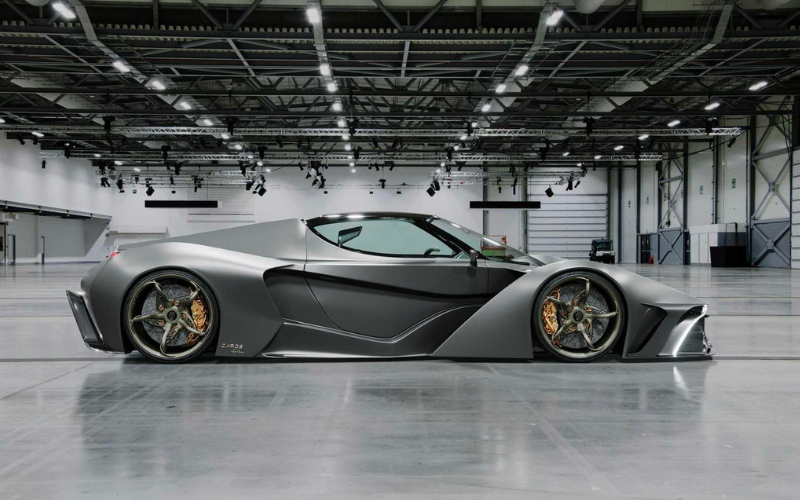 A fresh contender has entered the automotive scene, generating significant buzz. Renowned Greek car designer Spyros Panopoulos has unveiled two cutting-edge supercars, harnessing some of the world's most advanced materials.
The foundational model, known as the SP Automotive Chaos Earth Version, packs a formidable 2,048 horsepower and is available at a price of $6.3 million. Meanwhile, the Zero Gravity iteration takes things to another level, enhancing the quad-turbo V-10 engine to a staggering 3,065 horsepower. This results in a blistering 0-62 mph (0-100 km/h) acceleration in a mere 1.55 seconds and a quarter-mile time of under 7.5 seconds. This remarkable variant comes with a hefty $14.4 million price tag.
---
Read More Fun Facts
Learn more fun facts with Trivia Mastermind content.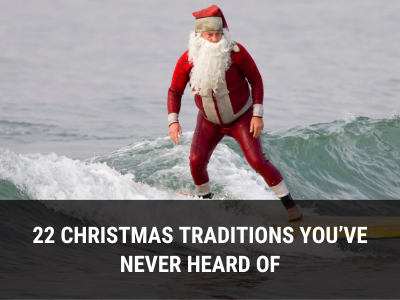 ---
3. Pagani Zonda HP Barchetta
$17.6 million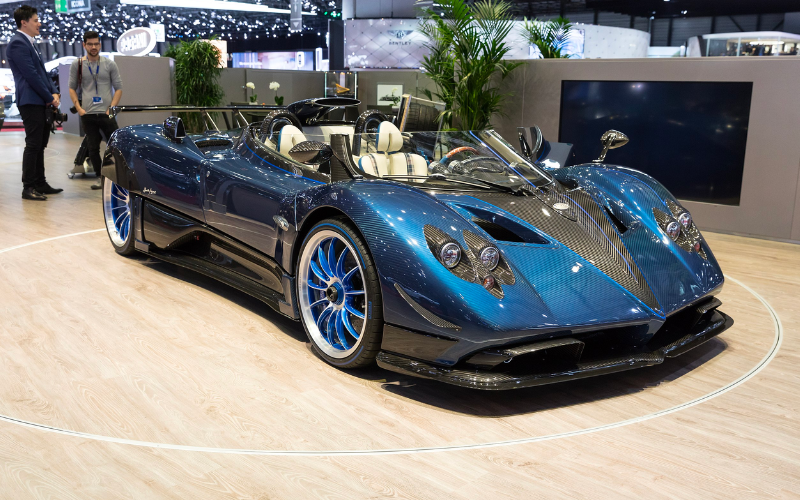 The Zonda marked the debut of Pagani Automobili in the automotive realm. Despite its production having initially appeared slated for cessation years ago, with the preference shifting towards the Huayra, Pagani has chosen to introduce several distinctive iterations of the Zonda.
Among these, we find the Zonda HP Barchetta, christened 'Barchetta' by Horatio Pagani himself for its likeness to a 'little boat' in Italian. This extraordinary vehicle boasts a carbon fiber frame, rendering it exceptionally lightweight and imbuing it with a nimble and swift demeanor. Distinguished by its blue tint, reduced windshield, and a mere height of about 21 inches (0.5 meters) at its tallest point.
Regrettably, the Pagani Zonda HP Barchetta stands as the most exclusive car you can't readily acquire. This exclusive Zonda variant saw a production run limited to just three units. The last known sale of one of these rare vehicles commanded a staggering price of $17.6 million.
Its acceleration from 0-60 mph (0-100 km/h) is a swift 3.4 seconds, while the Zonda HP Barchetta achieves an impressive top speed of 220 miles per hour (355 km/h).
2. Bugatti La Voiture Noire
$18.7 million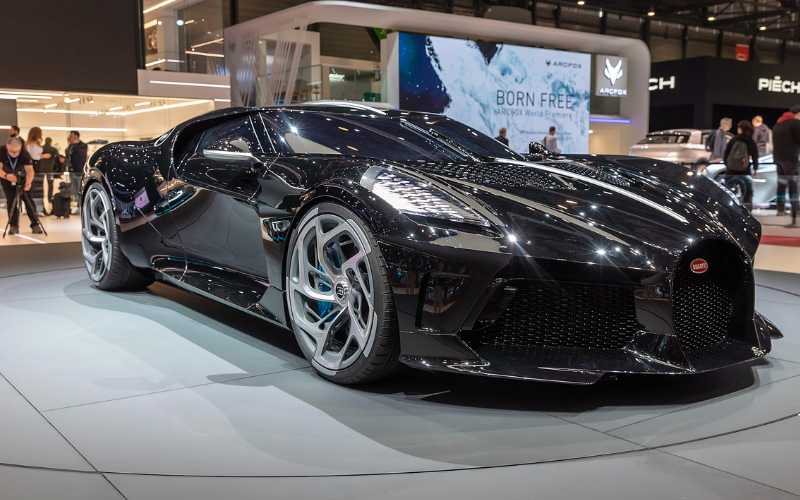 In 2019, Bugatti made a shrewd branding choice when introducing their latest supercar. Instead of opting for a flashy unveiling and a name designed for excitement, the French automaker embraced a reserved, minimalist, and immediately iconic appellation: La Voiture Noire, which translates to "The Black Car."
No further description proves necessary. Delving into particulars doesn't detract from the wonder of this stunning automobile, which comes with a lofty price tag. It boasts a handcrafted carbon-fiber shell, a quad-turbo W16 8.10L engine generating a formidable 1500 horsepower, and accelerates from 0-60 mph (0-100 km/h) in a mere 2.4 seconds.
With a top speed of 260 mph (420 km/h), its overall performance is a testament to the precision engineering characteristic of an automotive manufacturer renowned for producing the world's most powerful cars for decades on end.
1. Rolls-Royce Boat Tail
$28 million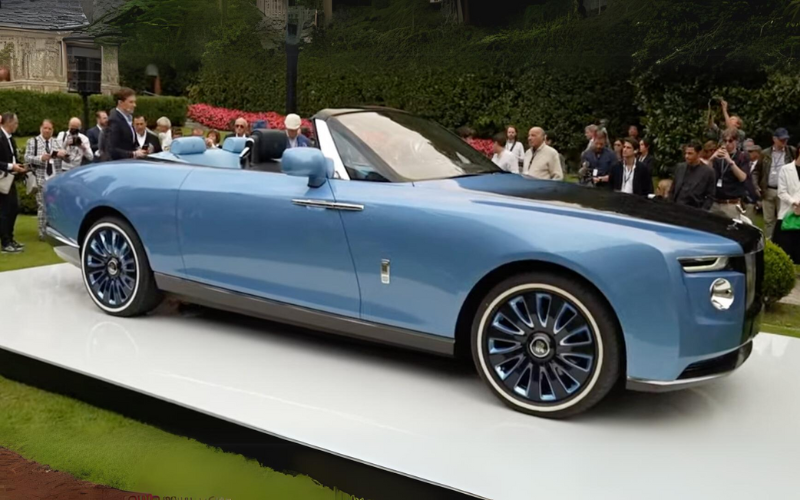 The Rolls-Royce Boat Tail exemplifies the harmonious coexistence of quantity and quality. This truly exceptional automobile was conceived as a coach-built model, and it is the first of a limited series of three. But what exactly does this entail? It signifies a bespoke vehicle that builds upon an existing framework.
What sets this particular car apart is its incorporation of elements inspired by the design of a J-Class yacht, seamlessly blended with features reminiscent of the original 1932 Boat Tail. Unveiled to the public at Italy's Concorso d'Eleganza Villa d'Este in late 2021, the Rolls-Royce Boat Tail dazzles with its 6.75-liter twin-turbo V12 engine, delivering an impressive 563 horsepower. Notably, it has earned the distinction of being the most expensive new car in the world as of 2023.
Conclusion
As we conclude our exhilarating exploration of The 15 Most Expensive Cars in the World 2023, one cannot help but be captivated by the sheer audacity of design, the meticulous craftsmanship, and the relentless pursuit of perfection that define these remarkable vehicles. From the top speeds that defy imagination to the luxurious comforts that cocoon their fortunate occupants, these cars epitomize the pinnacle of automotive achievement. They are not merely machines; they are the embodiment of opulence, artistry, and technological innovation. As we bid adieu to this exclusive club of automotive royalty, we are left with the indelible impression that the pursuit of excellence knows no limits, and the world of luxury automobiles continues to be a fascinating landscape of dreams transformed into reality.
---
Read More Fun Facts
Learn more fun facts with Trivia Mastermind content.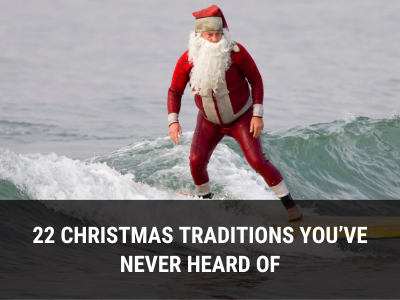 ---
Play Trivia!
Challenge yourself and play trivia questions with answers and explanations.