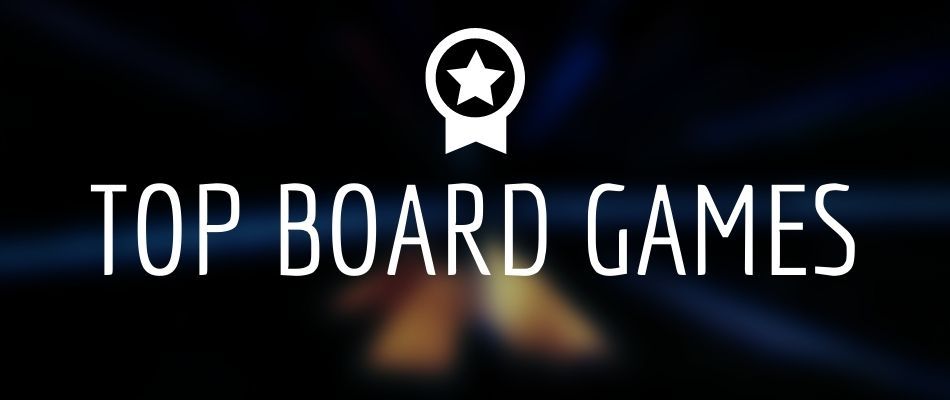 Historically, Trivial Pursuit has dominated the trivia board game market. In more recent times, a number of newer games have hit the market and they are awesome. With new rule types, varying levels of difficulty, and unique ways to play, the newer style of these games adds some diversity into the more traditional trivia board games and they really make for a great time when playing with friends and family.
When it comes to picking what is deemed to be the best trivia games on the market, I consider the following factors:
Ease of play
Pace of play
Number of players
Number of questions
Variety of question categories
Fun factor
Replay value
If you are thinking of adding some new trivia games to your collection, then look no further. This page is solely dedicated to the top trivia games of 2020.
Here are the Top 3 Trivia Board Games of 2020:
1. Anomia Party Edition Card Game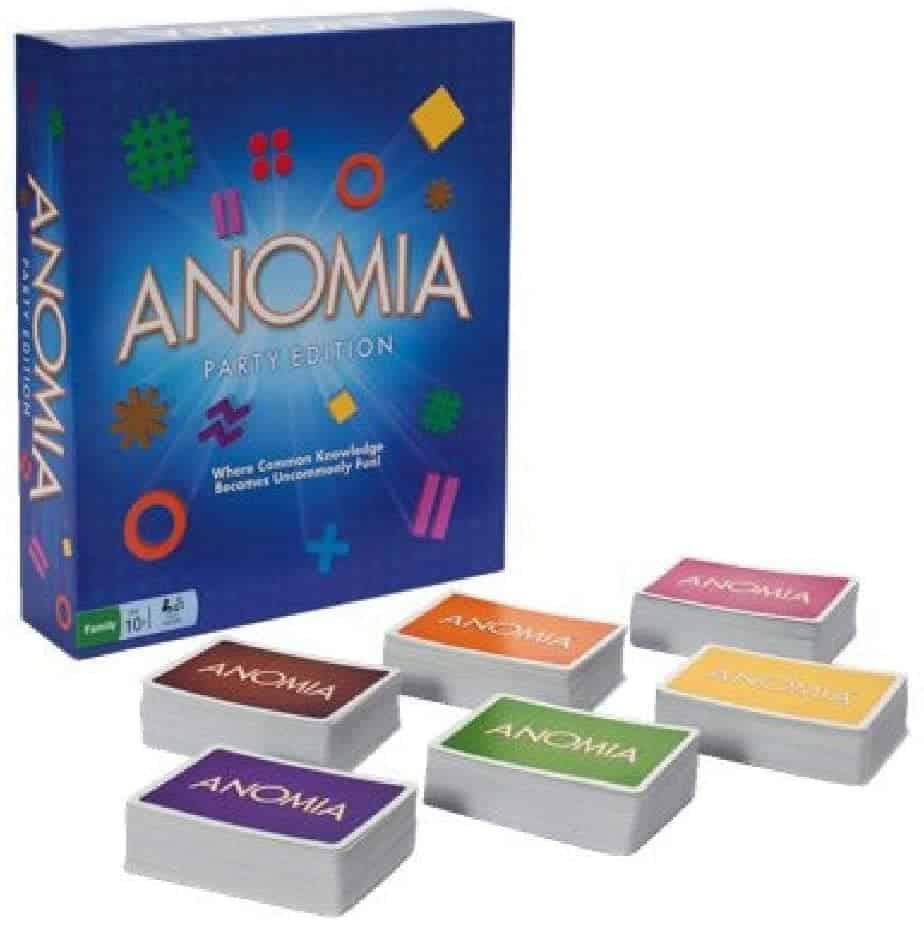 Anomia is a 3-6 player, 425 question, word-based card game, where the cards are flipped over until the symbols of player cards match. When a word, symbol, or phrase on two cards match, then the two players who have matching symbols will "face-off". During the "face-off", the competitors have to name an example from their opponent's card as quickly as possible.
While the game sounds easy by premise (it is), the pressure of the moment adds a level of difficulty that makes the game exciting and fun. This game will quickly become a game night favorite because it is very easy to learn and people will start shouting hilarious things as the game proceeds.
The fun factor and replay value are very high. You will find you and your friends playing this game over and over.
2. I Should Have Known That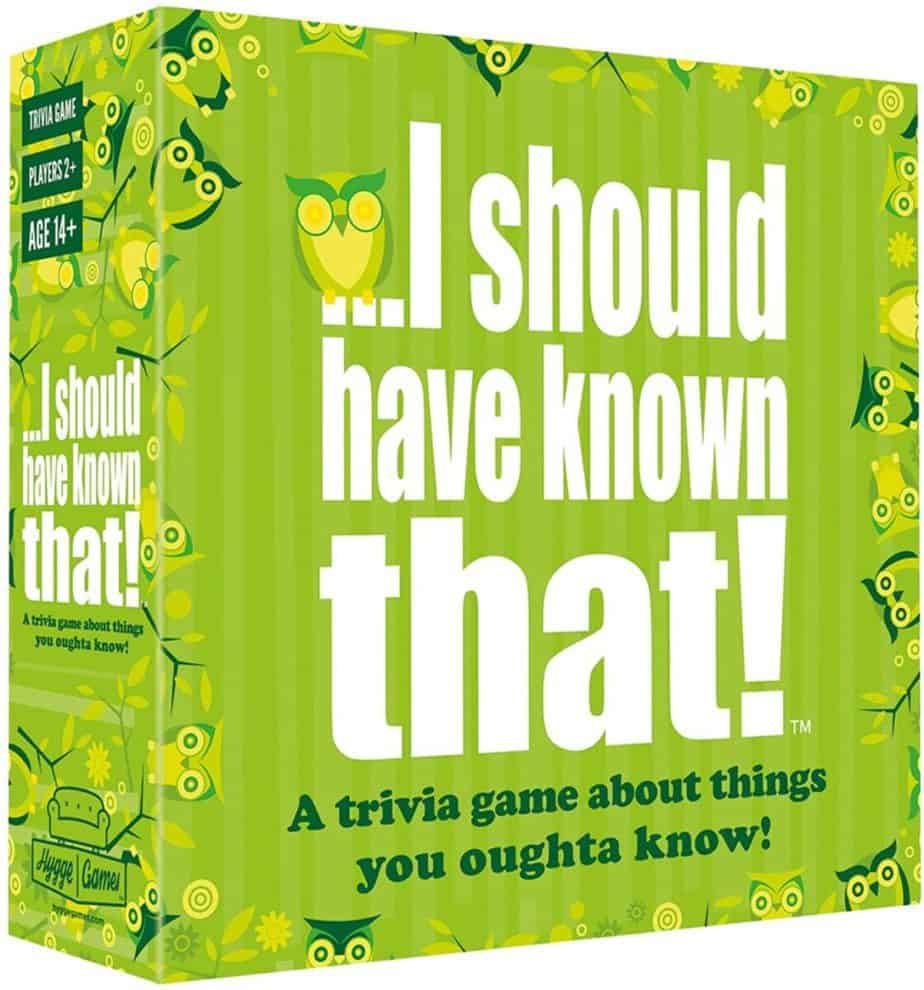 I Should Have Known That is another excellent trivia game for 2 or more players. With over 400 questions, there is a lot of variety in content here. There is also an interesting take on the scoring system which adds a nice layer to the game you wouldn't expect. The twist is, you don't get points for answering correctly, rather, you lose points for answering incorrectly.
The premise of the game's theme is in the name; these are questions you really should know the answers to. In the other words, the questions aren't that difficult, but the challenge of going head to head and the fast pace of play will really trip you and your friends up. This game produces a lot of laughs. The answers you and your friends end up blurting out will be hilarious.
This game is a blast and excellent for groups or parties. You will definitely return to this one once you play the game. I highly recommend this one for a fun and exciting trivia night.
3. Smart Ass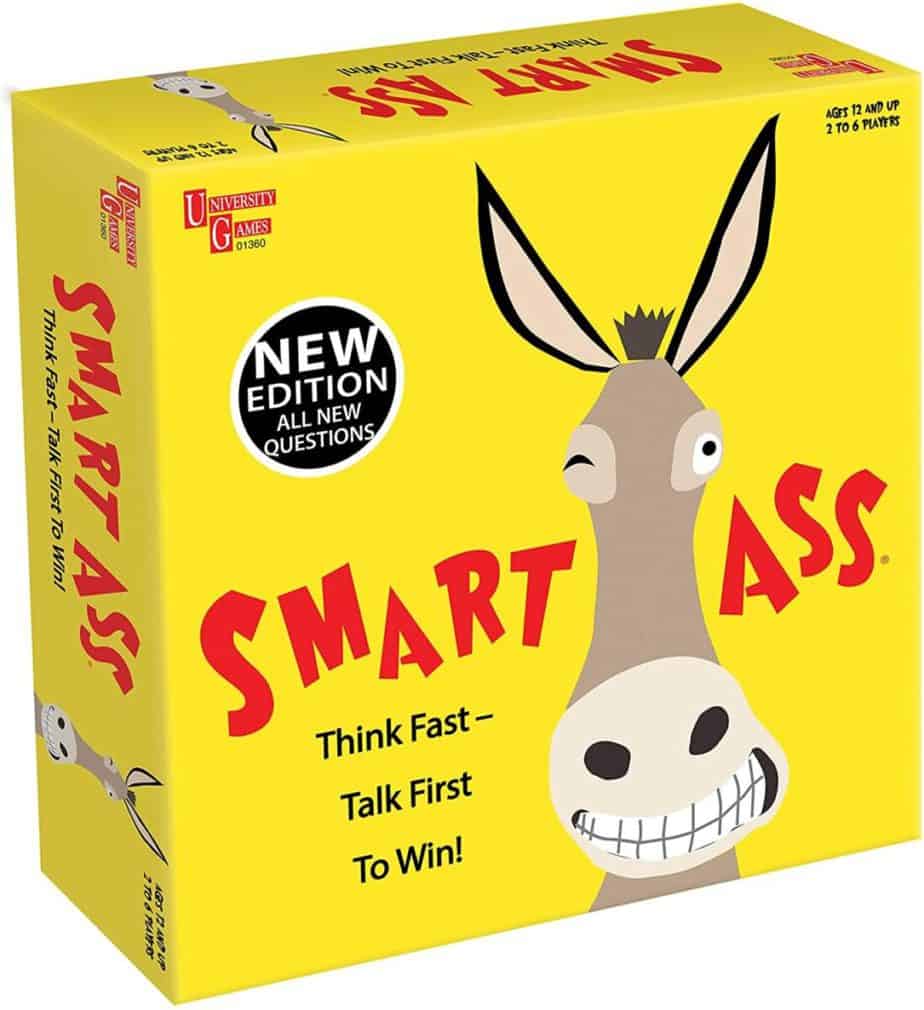 Smart Ass is a quick-answering party trivia game where blurting out answers isn't just ok, it is encouraged. With 411 questions and a nice diverse set of question categories, the game never feels redundant, so you will definitely come back to this one especially when you have a larger group to play with.
The primary theme of the game focuses on speed. You don't have to be super intelligent to be good this game, you have to be quick-witted and fast on response time. The game pace will inadvertently have your party shouting answers. This is definitely not a quiet game, but it is a lot of fun to play with friends and family. The goal of the game is to become the "Smart Ass".
This is another great game that strays away from the more traditional rules and gameplay of classic trivia games. It will add some new fun to your trivia game collection. Pick this one up for an exciting game night with a larger group.
The Factors that Impact a Trivia Board Game
Ease of Play
When it comes to the ease of play, it is important that the rules are clear, easy to understand, and simple to learn. There is nothing worse than any board game that has a ton of confusing rules. It really takes away from the purpose of the game, which is to have fun. Ideally, the ruleset should be concise, the gameplay simple, and the scoring straightforward, otherwise there will be a lot of interruptions and less playtime, which will take away from the fun.
Pace of Play
A high pace of play makes for an exciting game. This typically comes directly from the rules and gameplay itself. I am not a fan of slow trivia games. The game can get quite boring very quickly, so a higher pace of play is typically what I recommend for a more engaging game night. This seems to be more of a characteristic of modern trivia board games and one that I believe makes the newer games more fun than their predecessors.
Number of Players
Having enough space for a larger group makes the game more inclusive. It is not the best trivia night experience when you have a large group of friends and family over, but some have to sit aside to watch and wait for their turn because the game limits participants to a smaller group. Ideally, a good trivia board game can accommodate a lot of players at once or else people at your game night will get bored. Worse, by the time it is the turn of the players who missed the first game to play, most other players will likely not want to play again.
Number of Questions
The number of questions that come with the game is important, otherwise, the game can become stale fast. The more questions you have, the less likely you will be to get bored as a result of seeing the same questions more than once. A good trivia game has a large number of questions which keeps the gameplay fun and less redundant over time. This will also make you more likely to want to play the game more than once, which is a nice feature of anything you are spending your hard-earned money on.
Variety of Question Categories
Much like the number of questions, the variety in question types keeps the game from becoming boring quickly. It also allows for more players to be engaged and do well in the game itself. The more types of question categories in the game, the more likely you will keep more of your friends engaged so they don't feel left out by subjects that they have zero interest or knowledge in. It also allows the other game players to experience the variety which makes the competition more even.
Fun Factor
Arguably the most important factor of a great trivia game is the amount of fun you have while playing. Since qualifying what makes a game fun is pretty subjective, this is something you have to experience to fully measure yourself. Obviously, what is fun for some people, is not fun for others, but universally, certain types of games are more likely to produce more fun for the participants. Without that, what would be the point of playing? Any trivia game you play should have a high fun factor.
Replay Value
The replay value is like the culmination of all the above factors coming together. When there is a nice variety in topics, a large set of questions, the game accommodates larger groups, the gameplay is simple yet fun and exciting, then you and your friends will be more likely to want to play the game again. Game nights are about creating memories, and a good game will have you wanting to play it, again and again, to create new memories and great trivia night experiences with friends and family.