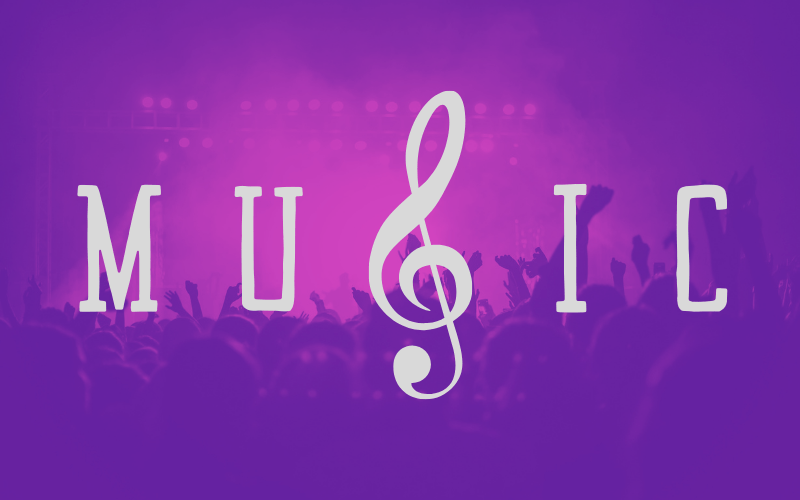 Music is a beloved interest to so many people, with a ton of diversity in genre, origins, influences and impact. This makes the topic of music the perfect trivia category. These 320 music trivia questions and answers include every main genre and sub-genre of music that exists. These trivia questions were written after researching every type of music that has existed and found popularity over the last 200 year.
These 320 music trivia questions and answers have been researched extensively, and provide a ton of content to quiz yourself and your friends. So whether you are looking for music trivia questions for your next trivia night, testing yourself on your general music knowledge, or just looking to expand your musical insights, these 320 music trivia questions and answers will provide you with hours of entertainment.
---
To PLAY all 320 Music Trivia Questions & Answers, go here.
To READ all 320 Music Trivia Questions & Answers, go here.
---
Contents
---
Play 320 Music Trivia Questions Quiz

---
Read 320 Music Trivia Questions & Answers
The following 320 music trivia questions covers every major genre of music in existence. Some genres below include classical, rap, blues, alternative, reggaeton, indie and metal, but there are many more. Please continue on to see all of the included genres and test yourself using these music trivia questions and answers!
Alternative Rock Music Trivia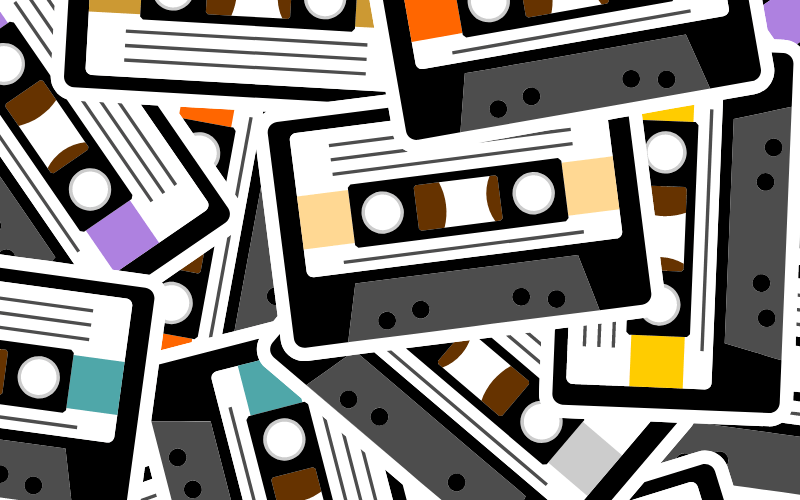 Alternative Rock Music is a category of rock music that came from the independent 1970s music underground, becoming increasingly popular in the 90s. The term "Alternative" alludes to the genre's distinction from mainstream commercial rock music.
If you enjoy Alternative Rock, you will love these Alternative Rock Music trivia questions.
Alternative Rock Music Trivia Questions & Answers
1. What job did Nirvana bassist Krist Novoselic say Kurt Cobain had when they met?
Janitor
2. What was the name of the fake band that Pearl Jam members Eddie Vedder, Jeff Ament and Stone Gossard played in Cameron Crowe's 1991 film Singles?
Citizen Dick
3. Who was the last band to perform on SNL in the 20th century?
R.E.M.
4. Which funk icon produced the Red Hot Chili Pepper's second album?
George Clinton
5. What instrument was Billy Corgan initially playing for The Smashing Pumpkins?
Bass
6. What is Soundgarden's highest selling album, certified five times platinum?
Superunknown
7. What was Green Day's original band name?
Sweet Children
8. What actor's vanity band was Weezer's first gig, as the opening act?
Keanu Reeves – Dogstar
9. Which band's name means an unidentified flying object of a kind reported by US pilots during World War II, usually described as a bright light or ball of fire?
Foo Fighters
10. What is Black Francis of the Pixies' real name?
Charles Michael Kittridge Thompson IV
11. How old was Robert Smith of the The Cure when he met his wife?
14
12. What was Sonic Youth's song Drunken Butterfly originally titled?
Barracuda
Blues Music Trivia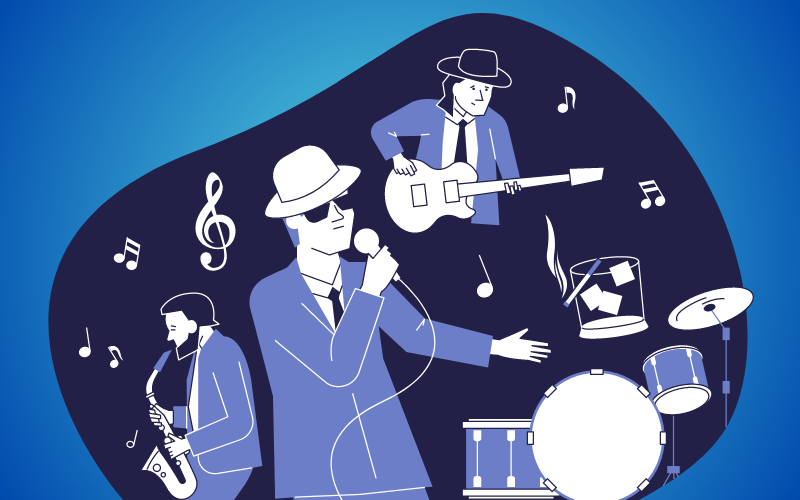 Blues Music is a musical form and genre that comes from the Deep Southern United States. This genre of music dates back to the 1860s, being sung and created by African-Americans with roots in African-American work spiritual songs, field hollers, shouts, chants, and simple narrative ballads.
If Blues Music is your thing, you will enjoy these Blues Music Trivia Questions.
Blues Music Trivia Questions & Answers
13. In what year were The Allman Brothers Band inducted into the Rock & Roll Hall of Fame?
1995
14. Who originally conceived the cover art work for the The Rolling Stones' album Sticky Fingers?
Andy Warhol
15. What band name did Led Zeppelin first perform under?
The New Yardbirds
16. Which band is the longest-running American rock band with no member changes?
ZZ Top
17. Which three of the greatest guitarists of all time were members of The Yardbirds at one point?
Eric Clapton, Jeff Beck, and Jimmy Page
18. What are the metal balls hanging between Fleetwood's legs on the Fleetwood Mac Rumours album cover?
Toilet Chains
19. Which Comedy Central show did the The Black Keys cameo in where they bragged about their "bodacious ponytails"?
Workaholics
20. Whose blues musician's song did Canned Heat take their name from?
Tommy Johnson
21. What was the name of The Blues Band first album?
The Official Blues Band Bootleg Album
22. Who was the band Lynyrd Skynyrd named after?
A High School Gym Teacher
23. When Alvin Lee of Ten Years After split with the band, what was the name of the band he actively toured with?
Ten Years Later
Classical Music Trivia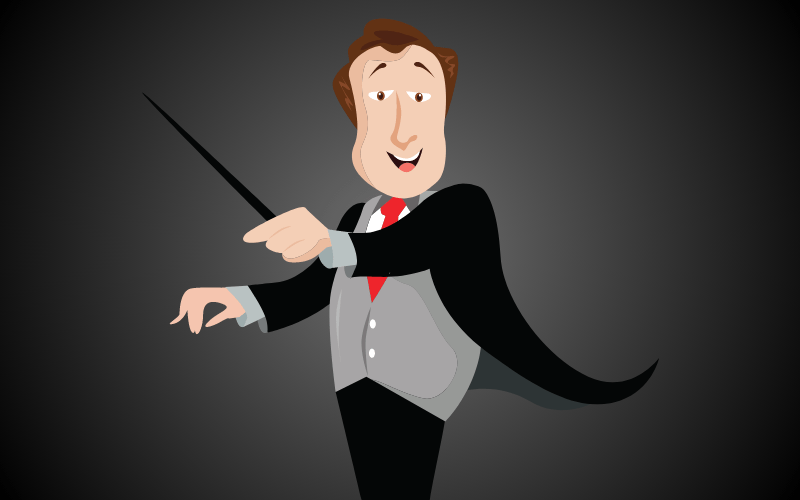 Classical Music usually refers to the 9th-century formal musical tradition of the Western world. Classical Music is often characterized by the complexity of its musical form and harmonies, particularly with the use of polyphony. This genre of music has even spawned a sophisticated notational system, since it has been primarily, a written tradition.
If you enjoy Classical Music, you will truly appreciate these Classical Music trivia questions.
Classical Music Trivia Questions & Answers
24. How old was Wolfgang Amadeus Mozart allegedly when he first started writing his own compositions?
5 Years Old
25. How many "Ludwig Van Beethoven's" were there in the composer's family?
Three
26. How old was Johann Sebastian Bach when he lost both of his parents?
10 Years Old
27. Which famous composer preferred to perform on his piano in the dark?
Frédéric François Chopin
28. What is the name of the one and only opera ever composed by Claude Debussy?
Pelléas et Mélisande
29. Which classical composer was stabbed in the chest by Johann Mattheson but manage to survive?
George Frideric Handel
30. Where was Johannes Brahms born?
Hamburg, Germany
31. Who created the series of violin concertos, The Four Seasons?
Antonio Vivaldi
32. Who wrote the national anthem for both Austria and Germany?
Joseph Haydn
33. Due to his short stature and chubby physique, which composer earned the nickname "schwammerl" which means little mushroom?
Franz Schubert
34. Who composed the song Fireworks for Rimsky-Korsakov's daughter?
Igor Stravinsky
35. Which composer suffered from such extreme Agoraphobia that he missed his debut performance of his New World Symphony?
Antonín Dvorák
Country Music Trivia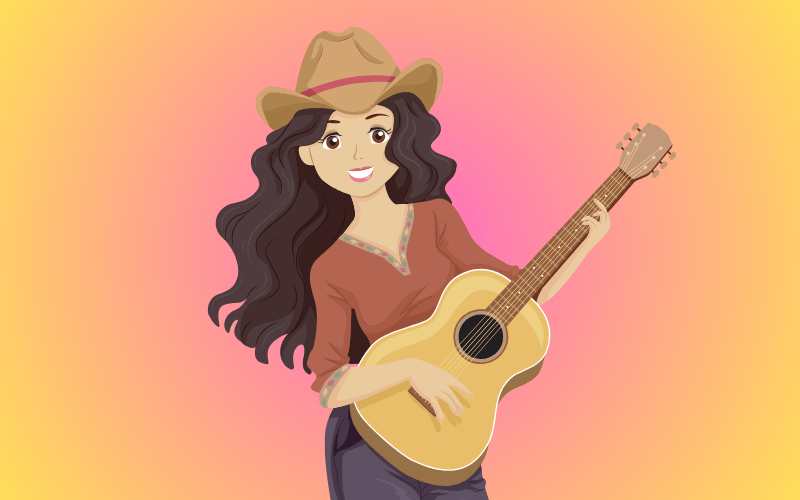 Country Music is a popular genre of music that originated from a combination of blues, Southern gospel spirituals, and American folk music. The Southern and Southwestern United States popularized Country Music roots, dating back to the early 1920s. Country Music generally uses simpler forms of music and lyrics to produce ballads and dance tunes, with blues models incorporated into its character.
If you're a lover of Country Music, you will have a blast with these Country Music trivia questions.
Country Music Trivia Questions & Answers
36. What song from the Zac Brown Band was released twice, first in 2003 and then again in 2008?
"Chicken Fried"
37. Where did Brian Kelley and Tyler Hubbard from Florida Georgia Line meet each other?
At Belmont University
38. What band were Gary LeVox and Joe Don Rooney both members of before joining Rascal Flatts?
Little Big Town
39. What country music star was almost a Baptist minister until he was asked to leave the church for performing at local bars?
Ronnie Dunn of Brooks & Dunn
40. What was the original name the country music band Alabama performed under?
Wildcountry
41. Where did Little Big Town play their debut show?
The Grand Ole Opry
42. What is Johnny Cash's original birth name?
J.R. Cash
43. What did Willie Nelson write the song lyrics to "On the Road Again" on?
An Airline Sick Bag
44. Which arena football team was Tim Mcgraw a minority owner of?
The Nashville Kats
45. Which country music star was named People's sexiest man alive in 2017?
Blake Shelton
46. What was the name of the Garth Brooks' rock alter ego?
Chris Gaines
47. Who holds the record for the most Billboard number one country singles as of 2022?
George Strait
Dancehall Music Trivia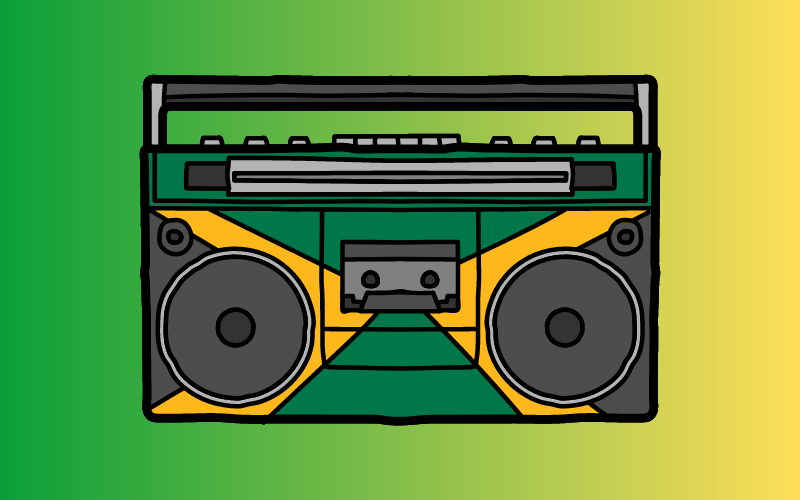 Dancehall Music is a genre of Jamaican pop music from the 1970s. It found worldwide mainstream success in the 2000s. Initially, Dancehall Music was a sparser version of reggae with a roots focused style. Eventually, it would become characterized by faster rhythms, digital sounds, and the predominant use of Patois in the lyrics.
If you're a fan of Jamaican pop music, you will love these Dancehall Music trivia questions.
Dancehall Music Trivia Questions & Answers
48. Which Dancehall artist is currently serving life in prison for murder?
Vybz Kartel
49. As of 2022, who is the only dancehall artist to win the MOBO Awards two years in a row?
Popcaan
50. What Jamaican national team was Sean Paul a member of before he quit to pursue a career in music?
Water-polo
51. Who did Beenie Man's uncle Sydney Knowles play drums for?
Jimmy Cliff
52. Which dancehall singer earned his nickname from his habit of tying a shirt around his head and twisting his chin hair like an Egyptian pharaoh?
Gyptian
53. Which dancehall artist was featured on Drake's 2010 song Find Your Love?
Mavado
54. What is dancehall Artist Bounty Killer's real name?
Rodney Price
55. Who was the first dancehall musician to win two consecutive Grammy Awards?
Shabba Ranks
56. Which dancehall artist's real name is Joseph Carey Merrick?
Elephant Man
57. Which dancehall artist started his own record label called Kalonji Records?
Sizzla
58. Which dancehall artist received his name from his classmates by the way he kicked a football?
Mr. Vegas
59. Who is known as the first female dancehall DJ?
Sister Nancy
60. Which dancehall artist started out by forming a band called the Mighty Multitude prior to going solo?
Barrington Levy
Disco Music Trivia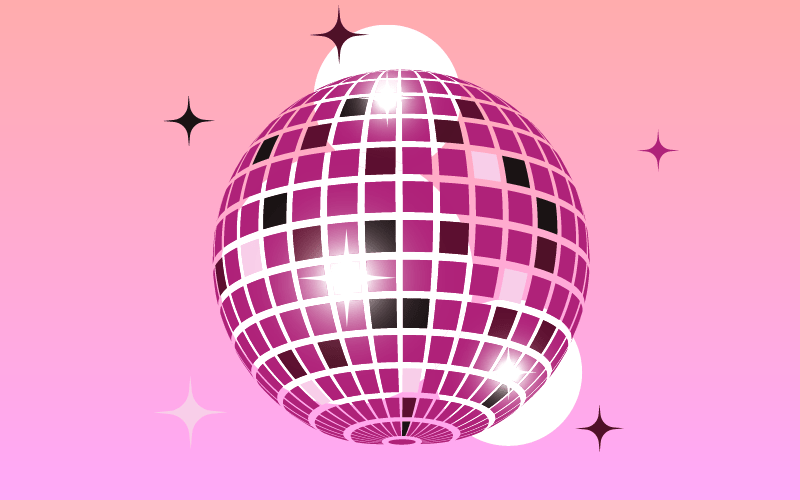 Disco Music wasn't just a musical genre of dance music, it spawned a subculture that emerged in the 1970s United States' New York and Philadelphia urban nightlife scene. Its musical form is tied to syncopated bass-lines, four-on-the-floor beats, horns, strings, electric rhythm guitars, and synthesizers. Disco has sometimes been described as a counterculture reaction to the 1960s stigmatization of dance music.
If you love Disco, you will definitely enjoy these Disco Music trivia questions.
Disco Music Trivia Questions & Answers
61. Which disco queen got her start as a backup singer for Three-Dog Night?
Donna Summer
62. What was the name of the jazz pop band Gloria Gaynor was the singer in prior to going solo?
Soul Satisfiers
63. What was Chic's lead singer Nile Rodgers childhood nickname?
Pud
64. What was the title of the Bee Gees' first album (known then as Barry Gibb and the Bee Gees)?
The Bee Gees Sing and Play 14 Barry Gibb Songs
65. What is the only grammy award Diana Ross received?
The Lifetime Achievement Award
66. Which disco group consisted of sisters Joni, Kim, and Kathy?
Sister Sledge
67. Which disco group is falsely believed to have been sued by the YMCA of the USA for trademark violation?
The Village People
68. Which disco queen began as a model and shared an apartment with Jerry Hall, and Jessica Lange?
Grace Jones
69. Which disco artist won the 20th annual grammy for Best Female R&B Vocal Performance?
Thelma Houston
70. What was the name of the band Chaka Khan began her singing career in before going solo?
Rufus
71. What band did the founding members of the The Trammps come from?
The Volcanos
72. How many actual sisters were originally in The Pointer Sisters?
Four
73. Which Disco artist began her professional career in 1976 playing the Wicked Witch of the West in a six national tour of The Wiz?
Cheryl Lynn
Electronic Dance Music Trivia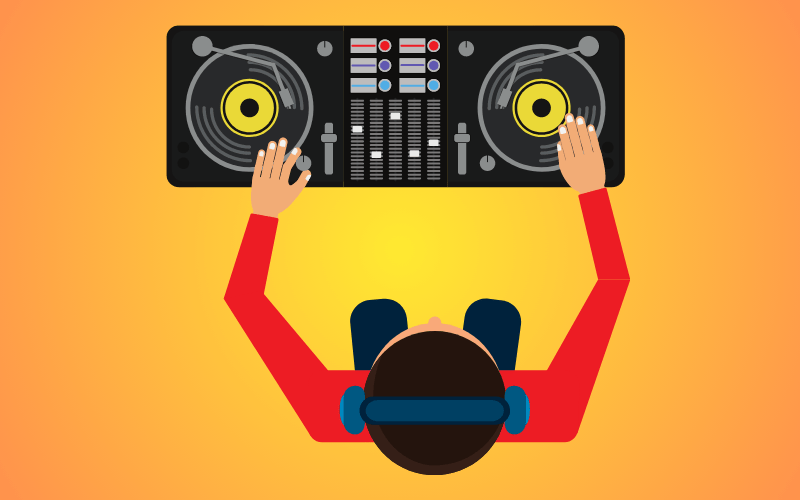 Electronic Dance Music (also known as EDM) is a broad range of percussion focused electronic music produced mostly for nightclubs, raves, and festivals. The genre is generally produced for DJs who create seamless selections of tracks, segueing from one recording to another in a "DJ Mix". EDM Achieved mainstream success in the late 1980s and early 1990s.
If you're fan of Electronic Dance Music, you will have a lot of fun using these these EDM trivia questions.
Electronic Dance Music Trivia Questions & Answers
74. Who holds the world record for most Grammys won by a Electronic Dance Music artist as of 2022?
Skrillex
75. Where was David Guetta born?
Paris, France
76. Which EDM artist once incorporated vocals a fan submitted via a tweet into one of his songs?
Deadmau5
77. Which EDM artist holds the record for the most top 10 songs from one studio album on the UK Singles Chart, as of 2020?
Calvin Harris
78. Which song launched Avicii into the mainstream charts, reaching the top 10 all around the world?
LE7ELS
79. Which DJ has been knighted by the Queen of Holland?
Tiësto
80. Which artist claims he almost drowned in the Ganges River when he was 19 years old?
Diplo
81. Which singer/ songwriter shocked the world when he removed his mask to fool the larger public into thinking he was Marshmello at the 2018 iHeartRadio Much Music Video Awards?
Shawn Mendes
82. Which DJ's father is the founder of the restaurant Benihana?
Steve Aoki
83. Where was DJ Zedd born?
Saratov, Russia
84. Who were the first electronic artists to headline at Madison Square Garden?
Swedish House Mafia
Funk Music Trivia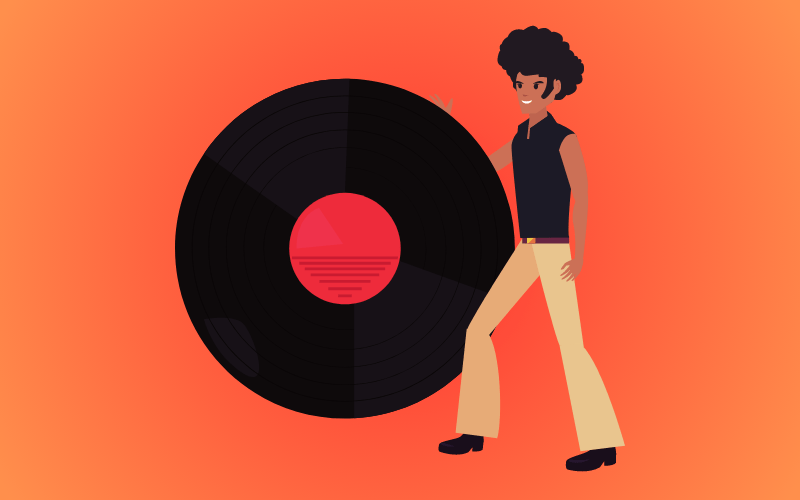 Funk Music originated in 1960s African American communities, when musicians created a danceable, rhythmic, new form of music. Funk Music incorporates a mix of jazz, R&B, and soul. The music emphasizes a strong rhythmic bass-line groove and slower tempo drums. Funk Music uses interlocking grooves that create a hypnotic sound.
If you love grooving to Funk Music, you will have a great time playing these Funk Music trivia questions.
Funk Music Trivia Questions & Answers
85. Which band got their name from their founding member and drummer's astrological sign?
Earth, Wind & Fire
86. What was the first major American rock group to have a racially integrated male and female lineup?
Sly and the Family Stone
87. What band name do some former members of Parliament perform under?
Original P
88. What was the name of Kool & The Gang when they originally formed in 1964 as a jazz band?
The Jazziacs
89. What was the band the Ohio Players original name?
The Ohio Untouchables
90. Which funk band's original lineup consisted of the four brothers Roger, Larry, Lester and Terry?
Zapp
91. Which group formed their own record company T-Neck Records, to then later on sign with Motown?
The Isley Brothers
92. Which group was integral to the development of the funk sound, and later, would partially metamorphose into the Neville Brothers?
The Meters
93. Who did Lionel Richie perform with prior to launching a successful solo career?
The Commodores
94. What is the title of Average White Band's most selling song?
Pick Up the Pieces
95. Which band was named after the streets Greenwood, Archer, and Pine in the historic Greenwood neighborhood, in the members hometown of Tulsa, Oklahoma?
The GAP Band
96. What was Cameo's original band name?
The New York City Players
Gospel Music Trivia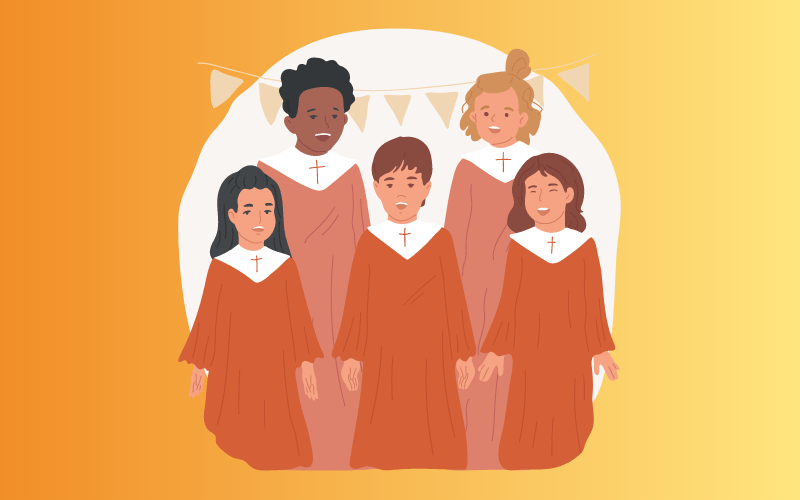 Gospel Music is a genre of Christian music with a definition that varies according to the culture and social context of where it has been created. Gospel Music goes beyond religious and ceremonial uses, the music is also created for the aesthetic entertainment of commercial listeners. Gospel Music usually uses dominant harmonious vocals and Christian lyrics, with roots in the early 17th century Hymns and sacred songs.
If you appreciate Gospel Music, you will surely have fun with these Gospel Music trivia questions.
Gospel Music Trivia Questions & Answers
97. Which artist had the first gospel album debut that went platinum?
Kirk Franklin
98. Which gospel artist founded the ministry mentorship program iLead Escape?
Tasha Cobbs
99. Which gospel group is Fred Hammond an active member of?
Commissioned
100. How many siblings does CeCe Winans have?
Nine
101. Which gospel artist is the founder of the Lighthouse Full Life Center Church?
Marvin Sapp
102. Which gospel artist's aunt sang background vocals for gospel musician Andraé Crouch?
Donnie McClurkin
103. In what year was Shirley Caesar inducted into the Gospel Hall of Fame?
1982
104. Which gospel singer released her book Points of Power in 2010?
Yolanda Adams
105. Which gospel artist started the record label Tillymann Music Group with her husband?
Tamela Mann
106. Which gospel group was Kierra Sheard's mother a member of?
The Clark Sisters
107. What was Mahalia Jackson's first great hit in 1945, selling one million copies in the US?
Moving On Up a Little Higher
108. Which gospel singer was born December 24, 1962?
Hezekiah Walker
Grunge Music Trivia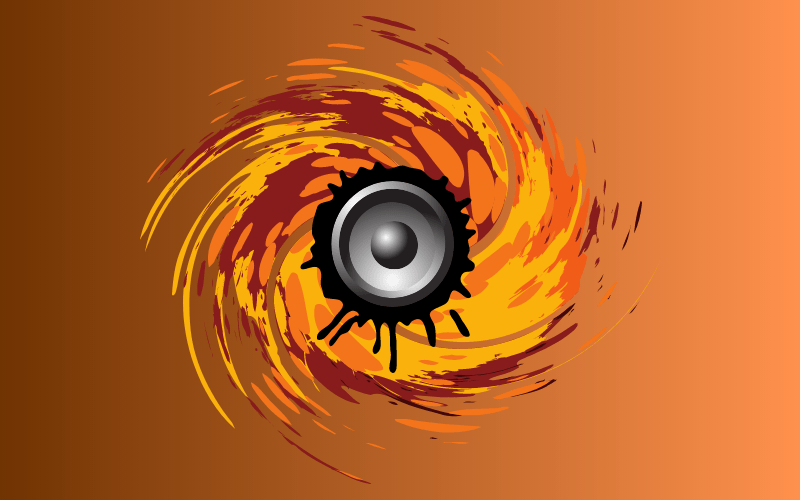 Grunge Music is sometimes also referred to as the Seattle sound. It is a style of alternative rock music that emerged during the mid-1980s as part of a subculture in Seattle and neighboring towns. Grunge is made up of a mix of heavy metal and punk music, but without punk music's speed and musical structure. It features distorted electric guitar, bass, drums and vocals full of antisocial angst.
If you enjoy Grunge Music, you will have a great time with these Grunge Music trivia questions.
Grunge Music Trivia Questions & Answers
109. In what year did Dave Grohl join Nirvana as the drummer?
1990
110. What TV clown inspired Soundgarden's album title Superunknown?
J.P. Patches
111. What New Jersey Nets all All-Star was the original band name of Pearl Jam?
Mookie Blaylock
112. What was the name of the band that two future members of Mudhoney met in?
Mr. Epp and the Calculations
113. What inspired the Stone Temple Pilots band name?
STP Motor Oil
114. Which grunge band's front man passed away two days before the release of their debut album?
Mother Love Bone
115. Which band was named after a supervisor at a Thriftway in Montesano?
The Melvins
116. What grunge band was named after serial killer Gary Leon Ridgway?
Green River
117. Which grunge band got their name from a Mother Love Bone song?
Temple of the Dog
118. What group did Billy Corgan sing backup vocals for in 2001 after the Smashing Pumpkins broke up?
New Order
Hard Rock Music Trivia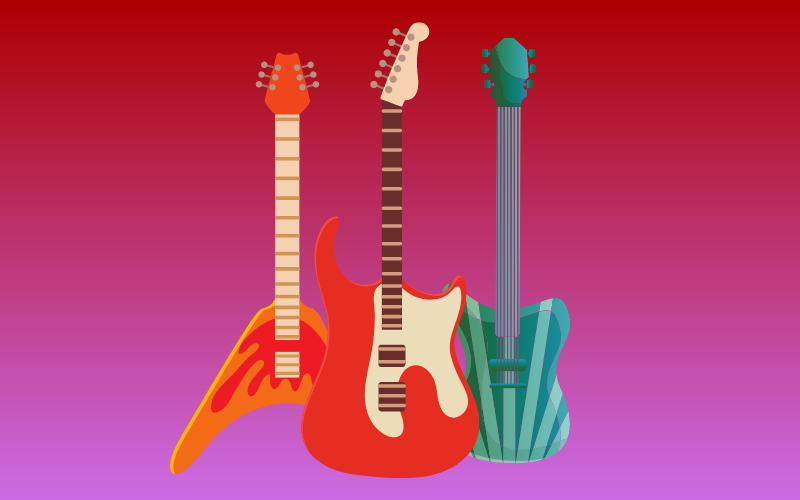 Hard Rock is a sub-genre of rock music characterized by distorted electric guitars, bass guitar, aggressive vocals, drums, and sometimes, keyboards. The psychedelic and blues rock movements of the 1960s birthed this heavy music sub-genre. Hard Rock reached a mainstream audience in the 1970s, and commercially peaked in the 1980s.
If you appreciate Hard Rock music, this Hard Rock Music trivia will have you head banging in no time.
Hard Rock Music Trivia Questions & Answers
119. What does band name AC/DC stand for?
Alternating Current/ Direct Current
120. Who did Axl Rose of Guns N' Roses punch in the face during a video shoot for paying too much attention to his girlfriend at the time, Erin Everly?
David Bowie
121. When a descendant of the aviation pioneer Ferdinand von Zeppelin won a small legal battle against Led Zeppelin, what name did the band briefly change their name to?
The Nobs
122. After Deep Purple broke up in 1976, what year did they get back together?
1984
123. What sketch did Aerosmith appear in on SNL in 1990?
Wayne's World
124. What was Black Sabbath's original band name?
Then Polka Tulk Blues Band
125. What band was Lemmy playing in when he wrote the song which created the band name "Motörhead"?
Hawkind
126. What other band name does the "Def Leppard" band name reference by the spelling of "Def"?
Led Zeppelin
127. Which member of Mötley Crüe was declared dead for two minutes and then resuscitated due to a drug overdose?
Nikki Sixx
128. What was the name of Alice Cooper's restaurant in downtown Phoenix that was open for 20 years?
Cooper'stown
129. What is the nickname of Iron Maiden's private plane?
Ed Force One
130. Who is the o