Art includes a variety of activities and creations by humans using different modes of expression to create works. The 195 art trivia questions and answers below, demonstrate how much depth and diversity have existed in art, over the time that man has been historically aware of.
Contents
Play Art Trivia Questions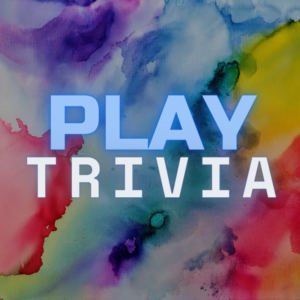 If you love art, you will love these art trivia questions. Below you will find a list of 195 art trivia questions and answers. Some of these questions are quite difficult, so it will be challenging even for the most seasoned artists, art lovers, and history buffs. Use these 195 art trivia questions to challenge yourself, learn new facts, or to simple play art trivia with your friends.
195 Art Trivia Questions
1. Gustav Klimt was one of the most prominent members of which art movement?
Vienna Art Nouveau or Vienna Secession
2. Which artist painted Seated Woman in 1940?
Willem de Kooning
3. Who painted The Yellow Christ or Le Christ juane in 1889?
Paul Gauguin
4. What is El Greco's real name?
Doménikos Theotokópoulos
5. What is the name of the 1950s art movement, made most famous by Andy Warhol?
Pop Art
6. Which painter secured a three-year apprenticeship with Jacob van Swanenburgh, who taught him the fundamentals of painting, drawing, and etching?
Rembrandt
7. Which Chinese museum houses over 120,000 Chinese art pieces, including the transparent bronze mirror from the Han Dynasty?
The Shanghai Museum
8. What is the name of this floor-based sculpture, comprised of four glass tanks, each of which contains one bisected half of a cow and calf, created by Damien Hirst?
Mother and Child (Divided)
9. Which contemporary art movement, rooted in Impressionism, was debatably made most famous by American artist, Anthony Howe?
Kinetic Sculpture
10. Who painted Arrangement in Grey and Black No. 1: Portrait of the Artist's Mother?
James Abbott McNeill Whistler
11. Who was the action painter that created Autumn Rhythm?
Jackson Pollock
12. The Museum of Non-Objective Painting later changed its name to what?
The Guggenheim Museum
13. Which art movement occurred from the 14th through the 17th century, where artists like Michelangelo, Leonardo da Vinci, and Raphael flourished?
The Renaissance
14. Which museum in Paris, was originally built as a fortress in the 12th century, and is the largest Museum in the world?
The Louvre
15. What was the name of the radical feminist and author that shot Andy Warhol in 1968?
Valerie Solanas
16. What is the name of the 1893 painting, created by Mary Cassatt, which depicts a mother bathing her daughter?
The Child's Bath
17. Who painted Der Blaue Berg or The Blue Mountain in 1909?
Wassily Kandinsky
18. What is the name of the Leonardo da Vinci drawings that depicts a man in two superimposed positions, with arms outstretched?
The Vitruvian Man
19. Who painted Las Meninas in 1656?
Diego Velázquez
20. Which American art movement began after World War II and moved the art world away from Paris, centering now in New York as a result?
Abstract Expressionism
21. Who painted the Le Lit (The Bed) in 1893?
Henri de Toulouse-Lautrec
22. Which young Japanese museum is described as an "empty museum", only hosting exhibitions, including the 2007 Monet exhibition, which was the second most visited display of that year?
The National Art Center
23. Who painted Henry Ford Hospital in 1932?
Frida Kahlo
24. Who painted the Empire of Light from 1953-1954?
René Magritte
25. Which American actress, model, and singer, did Andy Warhol depict surrounded in gold, shortly after her accidental death by sleeping pill overdose?
Marilyn Monroe
26. Who exhibited Georgia O'Keeffe's charcoals at his Gallery 291, unbeknownst to her, beginning their professional relationship?
Alfred Stieglitz
27. What is the name of the art movement, that began when a group of French artists decided to break away from academic tradition by painting outdoors?
Impressionism
28. Which artist had a long-term relationship with Peter Schlesinger, from 1966 to 1971?
David Hockney
29. What is the name of this Netherlands museum, which was established in 1976, and is solely dedicated to one artist, with 1,300 pieces in the collection?
Van Gogh Museum
30. Who sculpted the Pietà, which is one of the seven sorrows of Mary used in Catholic devotional prayers?
Michelangelo
31. Who created the readymade Fountain, under the pseudonym "R. Mutt"?
Marcel Duchamp
32. Who painted Death and the Maiden in 1915?
Egon Schiele
33. Which art movement, perhaps made most famous by Vincent van Gogh, developed in France between 1886 and 1905, opposing the need for the naturalistic depictions of light and color?
Post-Impressionism
34. Who painted, A Woman and Girl Driving in 1881?
Mary Cassatt
35. Who painted the Virgin on the Rocks, in the late 1400s?
Leonardo da Vinci
36. Which museum in Madrid, is Spain's national museum of 20th century art?
Reina Sofia
37. What is the name of Caravaggio's largest work, painted as an altarpiece for the Oratory of San Giovanni Decollato in 1608?
The Beheading of St. John the Baptist (in situ)
38. Which U.K. museum houses the largest collection of artefacts in the world?
British Museum
39. What does Paul Gauguin's painting, D'où Venons Nous / Que Sommes Nous / Où Allons Nous translate to in English?
Where do we come from? What are we? Where are we going?
40. What is the name of the 1853 Eugène Delacroix painting, depicting Jesus sleeping peacefully with his head in his hand, at the end of a rowboat?
Christ on the Sea of Galilee (Christ Asleep During the Tempest)
41. Which art movement occurred towards the end of the Renaissance, which emphasized extravagance?
The Baroque Movement
42. What is the name of the Diego Velázquez's 1650 painting, which depicted the pope as a wary, suspicious, unlikeable old man?
Portrait of Innocent X
43. What is the name of the 1656 Johannes Vermeer painting, depicting a scene in a brothel, where a woman is looking down at her open palm, and where a man is about to place a coin?
The Procuress
44. Which artist created the work Hennessy, The Civilized Way To Lay Down the Law, in 1986?
Jeff Koons
45. Which Netherlands Museum was founded in The Hague in 1800, then moved to Amsterdam in 1808?
Rijksmuseum
46. Which artist moved to Rome in 1570, where he lived at the palace of a wealthy patron, named Cardinal Alessandro Farnese?
El Greco or Doménikos Theotokópoulos
47. What is the name of the 1928 René Magritte painting, which depicts five men being confronted by random objects?
Familiar Objects
48. Who created the painting, The Scream, in 1893?
Edvard Munch
49. Which New York museum holds the largest collection of contemporary art, opened in 1929?
Museum of Modern Art
50. What is the name of the 1867 Claude Monet painting, that depicts this future wife in a variety of poses, with the goal of rendering true outdoor light in a painting?
Women in the Garden
51. Which art movement of the 20th century, was developed by Georges Braque and Pablo Picasso, mainly using geometric forms as the basis for presentation?
Cubism
52. Who painted Venus and Adonis in 1635?
Peter Paul Rubens
53. Who painted Praying Hands in 1508?
Albrecht Dürer
54. Who painted the 1888 Portrait of Vincent Van Gogh, where Van Gogh is seated at a Montmartre café, with a glass of absinthe?
Henri de Toulouse-Lautrec
55. Which painting, attributed to Leonardo da Vinci, was sold for $450.3 million in November of 2017, making it the most expensive piece of art ever sold?
Salvator Mundi
56. Which Washington D.C. museum was established in 1937, and traces the development of West Art, from the middles ages to the present?
National Gallery of Art
57. In what country was Francisco Goya born?
Spain
58. Which artist posed smiling, for a photograph next to a severed head in a morgue?
Damien Hirst
59. What job did Jackson Pollock work in 1943, at the Museum of Non-Objective Painting?
Custodian or Maintenance Man
60. Since women were yet not allowed to attend the Ecole des Beaux-Arts, which American artist studied privately with Jean-Léon Gérôme, in Paris, in 1866?
Mary Cassatt
61. Which genre of art started in France after the French Revolution, where painters focused on scenes of contemporary people and daily life?
Realism
62. Who painted, Sky above Clouds IV, in 1965?
Georgia O'Keeffe
63. Which St. Petersburg Museum was established in 1764, and is the second largest museum in the world?
State Hermitage
64. Who painted American Collectors (Fred and Marcia Weisman) in 1968?
David Hockney
65. In what country was Yayoi Kusama born?
Japan
66. Who created the ceiling painting, Apollo Slaying the Serpent, commissioned as part of the restoration of the Galerie d'Apollon in the Louvre?
Eugène Delacroix
67. Which Paris museum was opened in 1986, on the grounds of an old railway station and is one the largest museums in Europe?
Musée d'Orsay
68. Which of Titian's last paintings was intended to hang over his grave?
Pieta
69. Which artist joined director Luis Buñeal and helped create Un Chien Andalou, a 1927 film that lacked sequential scenes or plot, and was meant to shock the viewer?
Salvador Dalí
70. Who painted The Battle of the USS "Kearsarge" and the CSS "Alabama" in 1864?
Éduard Manet
71. Who was a stockbroker for 11 years, until the Paris stock market crashed in 1882, pushing this artist to pursue painting full time?
Paul Gauguin
72. Which 1960s and 70s American art movement relied on the technical ability of the painter to replicate a photo as accurately as possible?
Photorealism
73. Which artist was famous for creating a smoky effect, perfecting the technique known as sfumato?
Leonardo da Vinci
74. In 1973, who combined paint and silkscreen to depict Mao Zedong after President Nixon's visit to China?
Andy Warhol
75. In what country was Frida Kahlo born?
Mexico
76. What is the name of Marcel Duchamp's scandalous work, which is an altered post card reproduction of the Mona Lisa, with a drawn on goatee and mustache?
L.H.O.O.Q.
77. What is the name of Jean-Antoine Watteau's largest work, a 10 foot creation for his close friend, Edmé-François Gersaint?
L'Enseigne de Gersaint
78. Who painted The Card Players in the 1890s?
Paul Cézanne
79. Which artist painted Death and Fire in 1940?
Paul Klee
80. Who painted Sunday Afternoon on the Island of La Grand Jatte?
Georges Seurat
81. As a youth, which artist insisted on showing his drawings to Sir William Allan, which encouraged the young boy to enroll in the Imperial Academy of Fine Arts?
James Abbott McNeill Whistler
82. What is the other name given to Lowbrow art, which is traditionally excluded from the world of fine art?
Pop Surrealism
83. What is the name of this 1603 life-sized painting of Francisco de Sandoval y Rojas riding a white horse, created by Peter Paul Rubens?
Equestrian Portrait of the Duke of Lerma
84. In what country was Sandro Botticelli born in?
Italy
85. Who painted Jalais Hill, Pontoise in 1867?
Camille Pissarro
86. Which Italian museum was established in 1506 and houses many monumental works, including the Sistine Chapel?
Vatican Museums
87. Which painter's primary position was as the court painter for Spain's King Philip IV, during the Baroque period?
Diego Velázquez
88. Who painted The Black Duchess in 1797?
Francisco Goya
89. Who painted Office at Night in 1940?
Edward Hopper
90. What is the name of the Raphael fresco, that is depicting the story of Galatea?
Triumph of Galatea
91. What as the name of the avant-garde art movement, arguably made most famous by Salvador Dalí, which challenged perceptions of reality and relied on the subconscious for creativity?
Surrealism
92. Which artist painted the Rue Montorgueil in Paris. Celebration of June 30th, 1878?
Claude Monet
93. Who did René Magritte marry, after he returned home from completing his obligatory military service in 1922?
Georgette Berger
94. Which artist painted in monochromatic shades of mostly blue and green, known as the "Blue Period'?
Pablo Picasso
95. Who painted The Calling of St. Matthew in 1600?
Caravaggio
96. What is the name of the 1890 Edvard Munch painting, which depicts an image of his father sitting and looking out of the window in a dark empty room?
Night in St. Cloud
97. Who created the installation art piece, New Hoover Convertibles in 1984?
Jeff Koons
98. Which artist painted Four Darks in Red in 1958?
Mark Rothko
99. In which country was Edgar Degas born?
France
100. Which artist wrote a letter to and offered Richard Nixon sex, in exchange for ending the Vietnam War?
Yayoi Kusama
101. Who painted Going West in 1934?
Jackson Pollock
102. Which Madrid museum was established in 1819, and houses Spanish paintings from the 11th to the 18th centuries, as well as numerous foreign pieces?
Museo del Prado
103. Which American and European avant-garde art movement, used three-dimensional large-scale and site-specific environments to create interactive engagement for the viewers?
Installation Art
104. What is the name of the 1931 Salvador Dalí painting, which depicts a series of melting watches amongst rocky cliffs?
The Persistence of Memory
105. What is the name of the 1882 Édouard Manet painting, depicting a sad bar girl at a popular cafe, avoiding eye contact with the patron (the viewer)?
A Bar at the Folies-Bergere
106. Who painted the Girl with the Pearl Earring in 1665?
Johannes Vermeer
107. Who painted The Large Bathers in 1898?
Paul Cézanne
108. Who painted Primavera in the late 1400s?
Sandro Botticelli
109. What is the name of the 1865 Winslow Homer Civil War painting, depicting a man harvesting wheat in a field using a scythe?
The Veteran in a New Field
110. Who painted Weatherbeaten in 1894?
Winslow Homer
111. Who painted Broadway Boogie-Woogie in 1943?
Piet Mondrian
112. Who did Vincent van Gogh hand deliver his ear to, after he had cut a piece of it off?
Gabrielle Berlatier
113. Who painted El entierro del conde de Orgaz, also known as, The Burial of the Count of Orgaz?
El Greco or Doménikos Theotokópoulos
114. Henri de Toulouse-Lautrec became an overnight success by creating a poster for which Cabaret?
The Moulin Rouge
115. What is the name of the 1984 David Hockney painting, measuring 6 x 20 feet, which used Cubism, to depict a view of a deep gorge, in Los Angeles California?
A Visit with Christopher and Don, Santa Monica Canyon
116. What is the name of Francis Bacon's 1953 painting, derived from a Diego Velazquez created portrait?
Study after Velazquez's Portrait of Pope Innocent X
117. Who created the 1961 Pop Painting Popeye?
Roy Lichtenstein
118. Located in London and established in 1824, which museum houses over 2,300 paintings, dating from the mid-13th century to 1900?
National Gallery
119. Which artist was married to Frida Kahlo?
Diego Rivera
120. Which artist tragically lost 3 children, from 1635 to 1640, none surviving more than a few months from birth?
Rembrandt
121. Who painted the fresco on the Stanza della Segnatura, The School of Athens?
Raphael
122. Who created the Rorschach series in 1984, which was a kind of parody of abstract painting?
Andy Warhol
123. Which Michelangelo statue depicted the biblical slayer of Goliath, with a slingshot slung over one shoulder?
David
124. Who painted Moscow I (Red Square) in 1916?
Wassily Kandinsky
125. What is the name of Jeff Koons' controversial large-scale photographs and sculpture series, where he posed in a number of sexually explicit positions with an Italian porn star?
Made in Heaven
126. Who painted the Young Hare in 1502?
Albrecht Dürer
127. Which artist painted Spring Ploughing in 1918?
Edvard Munch
128. Which artist painted Road to Versailles at Louveciennes in 1869?
Camille Pissarro
129. Which London museum was opened by Queen Elizabeth in 2000, with eight specific themed departments?
Tate Modern
130. In what country was Paul Klee born in?
Switzerland
131. What is the name of the 1942 Edward Hopper painting, depicting four people at a diner at night, with none of the figures interacting?
Nighthawks
132. What is the name of the 1814 Francisco Goya painting, depicting French soldiers executing unarmed Spaniards in retaliation for a rebellion that occurred the day prior?
The Third of May, 1808 or El Tres de May de 1808
133. What poem was the Henri Matisse painting, Luxe, Calme, et Volupte title taken from?
Invitation to the Voyage or L'invitation au voyage
134. Who is the contemporary artist and marketing entrepreneur that created the conceptual art group, "The Most Famous Artist"?
Matty Monahan
135. Which artist painted Prometheus Bound in 1618?
Peter Paul Rubens
136. Which artist painted Dance at the Moulin de la Galette in 1876?
Pierre-Auguste Renoir
137. Which painting, by James Abbott McNeill Whistler, depicted his mistress with long red hair, wearing a white dress?
Symphony in White, No.1: The White Girl
138. Who created the Etant donnes, which is a diorama viewed through two eyeholes, depicting a possibly dead nude woman, holding a lit gas lamp?
Marcel Duchamp
139. What was Eugène Delacroix's first commission, created for the church of Orcement in France?
The Virgin of the Harvest
140. What is the name of the unfinished painting by Georges Seurat, that includes the painter Charles Angrand in the first row of seats, watching a bareback rider standing on a horse?
The Circus
141. Which museum in Paris hosts the second largest collection of contemporary art in the world?
Musée National d'Art Moderne
142. Which artist worked to create a chapel in his own name, funded by John and Dominique de Menil, on the campus of St. Thomas Catholic University in 1965?
Mark Rothko
143. Who painted Water Lilies in 1916?
Claude Monet
144. Who painted Foyer de la Danse in 1872?
Edgar Degas
145. In what country was Roy Lichtenstein born?
The United States of America
146. What is the name of the 1889 Vincent Van Gogh painting, depicting his living quarters at the "Yellow House"?
The Bedroom
147. Who painted Zapatista Landscape – The Guerrilla, in 1915?
Diego Rivera
148. Who painted The Venus of Urbino in 1538?
Titian
149. In what country was Egon Schiele born?
Austria
150. Who painted the Gray Tree in 1912?
Piet Mondrian
151. What is the biggest painting Willem de Kooning has ever made?
Excavation
152. What is the name of the 1903 Picasso work, painted just after the suicide death of his close friend Casagemas, depicting a bearded man arched over, playing a string instrument?
The Old Guitarist
153. Who painted Gas in 1940?
Edward Hopper
154. Guatav Klimt was one of how many siblings in his family?
Seven
155. Who painted the Guernica in 1937?
Pablo Picasso
156. Who painted Radiator Building – Night, New York in 1927?
Georgia O'Keeffe
157. What country was Francis Bacon born in?
The United Kingdom
158. Who sketched the Study of a Woman Playing a Guitar, or Holding a Musical Score?
Jean-Antoine Watteau
159. Which artist painted The Officer and the Laughing Girl in 1660?
Johannes Vermeer
160. What country was Henri Matisse born in?
France
161. Which artist painted Boating in 1874?
Édouard Manet
162. Who painted The Umbrellas in 1881?
Pierre-Auguste Renoir
163. Which New York Museum was opened in 1872, holding over 2 million pieces, focusing on education for the American public?
Metropolitan Museum of Art
164. In what country was Paul Cézanne born?
France
165. Who painted La Seine à la Grande-Jatte in 1888?
Georges Seurat
166. Who commissioned Raphael's, the Sistine Madonna, as an altarpiece for the Benedictine Monastery of the San Sisto?
Pope Julius II
167. Who painted Fox Hunt in 1893?
Winslow Homer
168. What is the name of Diego Rivera's first commissioned painting, from the Mexican Minister of Education, created in 1923?
Creation
169. Who painted Gabrielle Renard and Infant Son Jean in 1896?
Pierre-Auguste Renoir
170. In what country was Wassily Kandinsky born?
Russia
171. Who painted Belshazzar's Feast in 1635?
Rembrandt
172. Who is the artist responsible for painting the "Selfie" backdrop all over Los Angeles, California?
Matty Monahan
173. What is the name of the 1598 Caravaggio painting, depicting the Gorgon monster of Greek myth, taking her final breath?
Medusa
174. Who painted, Crucifixion (Corpus Hypercubus) in 1954?
Salvador Dalí
175. Who painted La Toilette (Nude Arranging Her Hair) in 1888?
Edgar Degas
176. Who painted The Birth of Venus in 1486?
Sandro Botticelli
177. Which artist painted Two Women Chatting by the Sea, St. Thomas in 1856?
Camille Pissarro
178. In which country was Piet Mondrian born?
The Netherlands
179. What is the name of the Damien Hirst sculpture, which is an 18th century human skull, recreated in platinum and encrusted with 8,000 diamonds?
For the Love of God
180. Who painted Hammamet with Its Mosque in 1914?
Paul Klee
181. Who painted The Creation of Adam in the Sistine Chapel?
Michelangelo
182. Who painted the Potato Eaters in 1885?
Vincent van Gogh
183. Who was Egon Schiele's main mentor and friend?
Gustav Klimt
184. Who painted Portrait of George Dyer Crouching in 1966?
Francis Bacon
185. Who painted Venus and Adonis in 1554?
Titian
186. Who painted Rosy-Fingered Dawn at Louse Point in 1963?
Willem de Kooning
187. Which artist has been living in a mental institution by choice, since 1977?
Yayoi Kusama
188. What is the name of the Albrecht Dürer third woodcut, from his Book of Revelations series, depicting Death, Famine, War, and Plague?
The Four Horsemen of the Apocalypse
189. Who painted What the Water Gave Me in 1938?
Frida Kahlo
190. Which post Impressionist masterpiece collection museum is located in the historic center of Rio de Janeiro Brazil?
 Centro Cultural Banco do Brasil, Brazil
191. Who painted Oedipus in 1944?
Mark Rothko
192. Who painted Drowning Girl in 1963?
Roy Lichtenstein
193. Where was Willem de Kooning born?
The Netherlands
194. Which Viennese artist painted the Portrait of Adele Bloch-Bauer I between 1903 and 1907?
Gustav Klimt
195. Who painted Joy of Life or Le Bonheur de Vivre in 1906?
Henri Matisse