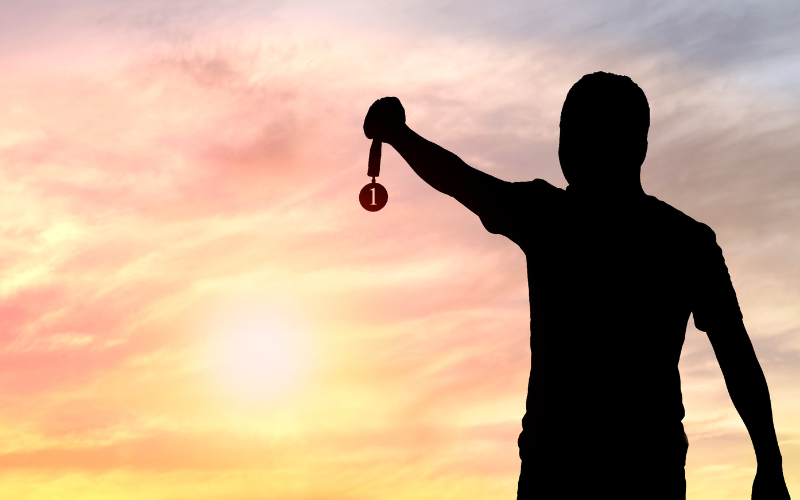 In the realm of sports, records are the milestones that athletes strive to surpass, and fans remember for generations. Some records are not just remarkable; they are seemingly unbeatable, standing as testaments to the extraordinary abilities of athletes and the heights they can reach. From timeless achievements in gymnastics to awe-inspiring feats on the basketball court, we'll delve into the world of 11 sports records that have proven nearly impossible to surpass. These records are not just about numbers; they symbolize the human spirit's unrelenting pursuit of excellence. So, let's lace up our shoes and step onto the playing field to celebrate some of the most unbeatable records in sports history.
The List of 11 Unbeatable Sports Records
---
1. Boston Celtics
Eight straight NBA titles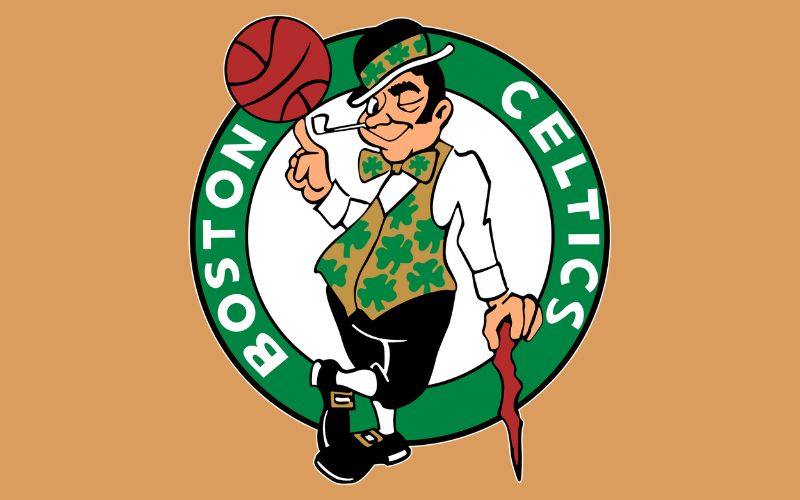 The Celtics' rise to supremacy began during the late 1950s, following a significant acquisition designed by coach Red Auerbach. In 1956, the team secured the services of center Bill Russell in a trade on draft day. Russell swiftly emerged as the linchpin of the Celtics dynasty. Guided by Russell's prowess and the leadership of point guard Bob Cousy, the Celtics clinched their inaugural NBA championship in 1957.
This marked the inception of an unparalleled era in franchise history, as Russell, accompanied by an exceptionally gifted supporting ensemble featuring future Hall of Famers like John Havlicek, Tom Heinsohn, K. C. Jones, Sam Jones, Satch Sanders, and Bill Sharman, propelled the Celtics to an astounding eight consecutive NBA championships spanning from 1959 to 1966.
2. Cy Young
749 complete games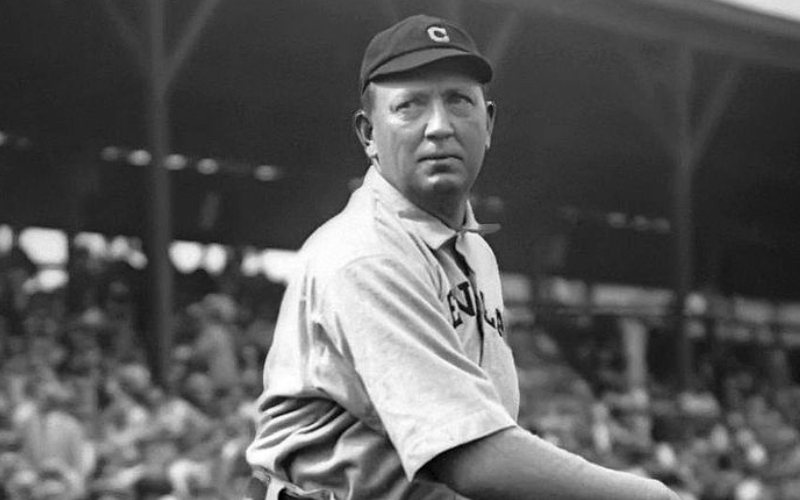 Young established an array of pitching records, some of which have endured for well over a century. His remarkable achievements include an astounding 511 career wins, a figure that remains unparalleled in major league history and stands 94 victories ahead of the second-ranked Walter Johnson. For context, at Young's retirement, Pud Galvin secured the second-most career wins with 364. Beyond wins, Young retains an unbeatable grip on the major league records for most career innings pitched, amassing a staggering 7,356 innings, most career games started at 815, and most complete games with a remarkable 749.
He also left the game with 316 losses, the highest tally in MLB history. While Johnson would eventually surpass Young's career strikeout record in 1921, Young's legacy endures with 76 career shutouts, an accomplishment that ranks fourth on the all-time list.
3. Simone Biles
25 world gymnastics gold medals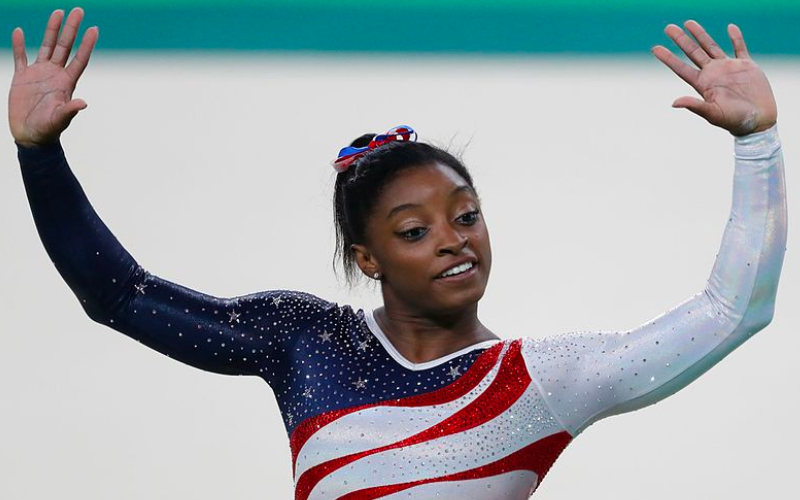 Simone Biles Owens stands as a prominent figure in American artistic gymnastics. Her collection of seven Olympic medals positions her on par with Shannon Miller, both sharing the distinction of the most Olympic medals won by American gymnasts and ranking ninth among the most decorated Olympians overall. With an astonishing 25 World Championship medals, she has etched her name as the most adorned gymnast in the Gymnastics World Championships. Widely acclaimed as the greatest gymnast of all time, President Joe Biden would award her with the prestigious Presidential Medal of Freedom in 2022.
4. UConn Huskies women's basketball
111-game winning streak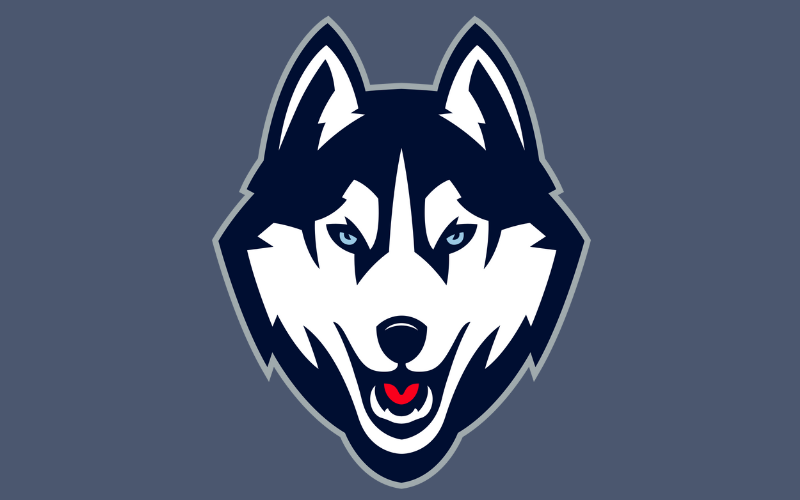 After their defeat to Stanford in the autumn of 2014, the Huskies would embark on two remarkable winning streaks, both exceeding the 100-game mark. The first of these impressive runs spanned 111 games in total, while the second encompassed 126 victories exclusively in regular-season games. Within the span of the 111-game winning streak, UConn clinched two national championships, etching their names in women's college basketball history as the first team in NCAA Division I to secure four consecutive championships. Remarkably, throughout this astounding run, only three games were decided by a margin of fewer than 10 points.
5. Rickey Henderson
1,406 career stolen bases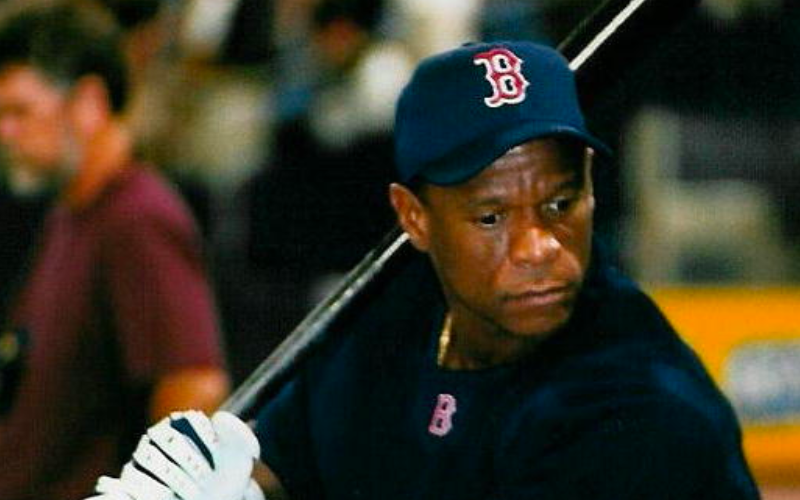 Henderson boasts the remarkable single-season record for stolen bases, achieving an astonishing 130 steals in 1982. His legacy is was further solidified by being the lone player in AL history to accomplish the feat of stealing 100 bases in a season, a remarkable achievement he managed three times, in 1980, 1982, and 1983. His career tally of 1,406 steals eclipses the previous record of 938 held by Lou Brock, marking a 50% increase. Notably, Henderson stands as the unrivaled stolen base leader for the Oakland Athletics and previously held the prestigious New York Yankees' franchise record from 1988 to 2011. Throughout his illustrious career, he consistently ranked among the league's top ten base stealers in an impressive 21 different seasons.
6. Michael Phelps
28 Olympic medals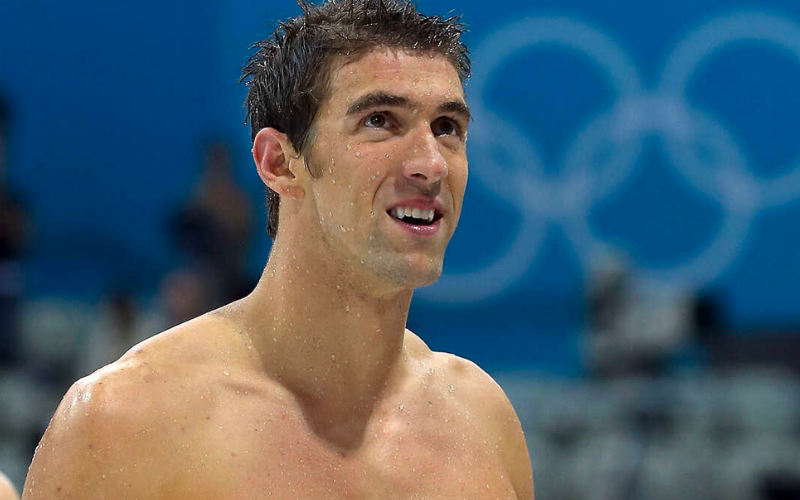 Michael Phelps stands as the ultimate Olympic champion, holding a record-breaking total of 28 medals, marking him as the most successful and decorated Olympian in history. Among his remarkable feats, Phelps boasts all-time records for Olympic gold medals with an astonishing 23 to his name, as well as Olympic gold medals in individual events, an unprecedented 13, further emphasizing his unparalleled dominance. His exceptional talent and dedication shone brightly at the 2004 Summer Olympics in Athens, where he equaled the record for the most medals, won at a single Games, by securing six gold and two bronze medals.
Phelps's incredible journey continued four years later when he clinched eight gold medals at the 2008 Beijing Games. At the 2012 Summer Olympics in London, Phelps achieved four gold and two silver medals, while at the 2016 Summer Olympics in Rio de Janeiro, he captured five gold medals and one silver, earning him the distinguished title of the most successful athlete at the Games for an unprecedented fourth consecutive Olympics.
7. Emmitt Smith
18,355 career rushing yards
Emmitt Smith currently boasts an unparalleled NFL achievement as the record holder for career rushing yards, an astounding 18,355 yards in total. This monumental feat was realized on October 27, 2002, in a game against the Seattle Seahawks, where he surpassed the prior record set by the legendary Walter Payton. Smith's remarkable career also places him at the forefront among running backs with an impressive tally of 164 career rushing touchdowns. Furthermore, his grand total of 175 touchdowns ranks him as second only to Jerry Rice, who holds 208.
When combining his rushing yards with receiving yards, which stand at 3,224, and even factoring in his minus-15 fumble return yards, Smith's combined yardage from the line of scrimmage amounts to a staggering 21,564 yards. This achievement makes him part of an exclusive group of just four players in NFL history to exceed the remarkable 21,000 combined-yards milestone, alongside the likes of Jerry Rice, Brian Mitchell, and Walter Payton.
8. Jerry Rice
22,895 receiving yards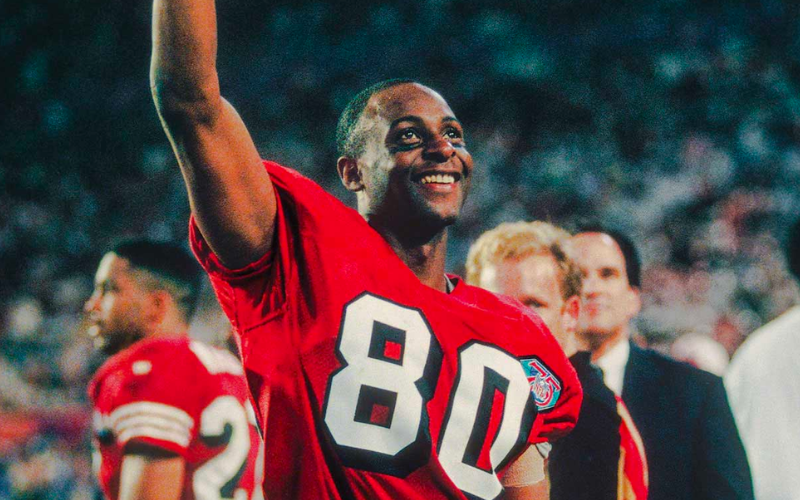 Rice boasts a number of NFL receiving records that are nothing short of astonishing. His 197 career touchdown receptions stand as a monumental achievement, outpacing the second-place Randy Moss by an impressive 41 touchdowns. Furthermore, his total of 208 touchdowns, encompassing 197 receiving, ten rushing, and one fumble recovery, remains unmatched, with Emmitt Smith trailing by 33 touchdowns at second place with a total of 175.
When it comes to career receiving yards, Rice's 22,895 yards are in a league of their own, surpassing Larry Fitzgerald's second-place figure by a staggering 5,403 yards. Notably, he holds the distinction of being the highest-scoring non-kicker in NFL history, with 1,256 career points to his name. These records are often deemed unbreakable by sports analysts, a testament to Rice's unparalleled excellence on the field.
9. Wayne Gretzky
1,963 career assists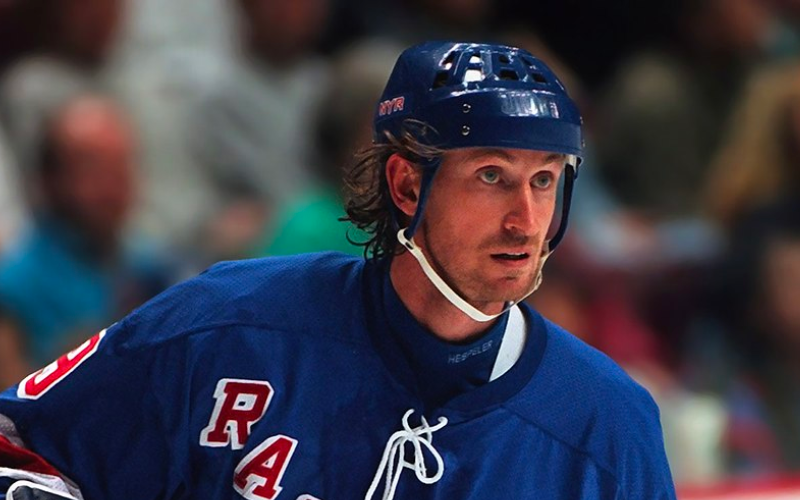 Gretzky's legacy includes the record for the most career regular season goals (894), assists (1,963), points (2,857), and hat-tricks (50), along with winning 4 Stanley cups. Gretzky's meteoric rise is highlighted by his rapid ascent to the 1,000-point mark, a milestone he reached in just 424 games, a feat unmatched in NHL history. Impressively, he repeated this feat for his second 1,000 points in just 433 games, a pace that remained unchallenged by any player other than himself. When considering both regular season and playoff contributions, Gretzky's total points amass to a formidable 3,239, comprising 1,016 goals and 2,223 assists. These remarkable achievements undeniably etch his name as an absolute legend in hockey history.
10. Wilt Chamberlain
50.4 PPG in a single season (1961-62)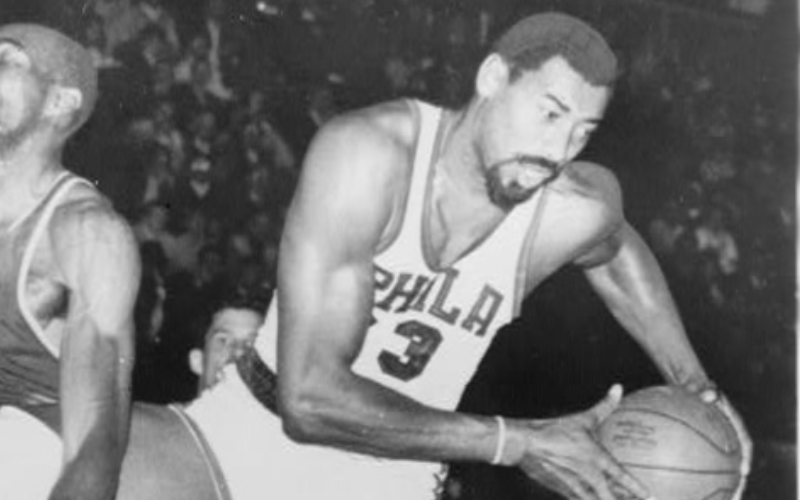 Chamberlain's stranglehold on NBA records is nothing short of astonishing, with a staggering 72 records to his name, 68 of which he claimed solely. His record book includes several milestones that are often deemed unbeatable. For instance, maintaining a career average of 22.9 rebounds or an awe-inspiring 50.4 points per game in a single season is a testament to his unparalleled talent.
Chamberlain's crowning achievement of scoring 100 points in a game or grabbing 55 rebounds in a single contest remains unmatched, as does his remarkable feat of scoring 65 or more points on 15 separate occasions and tallying 50 or more points a jaw-dropping 118 times. In Chamberlain's era, defensive metrics like blocks and steals were not officially recorded, but anecdotes suggest that he would routinely swat away an astonishing 20-25 shots per game.
11. Cal Ripken Jr.
2,632 consecutive games played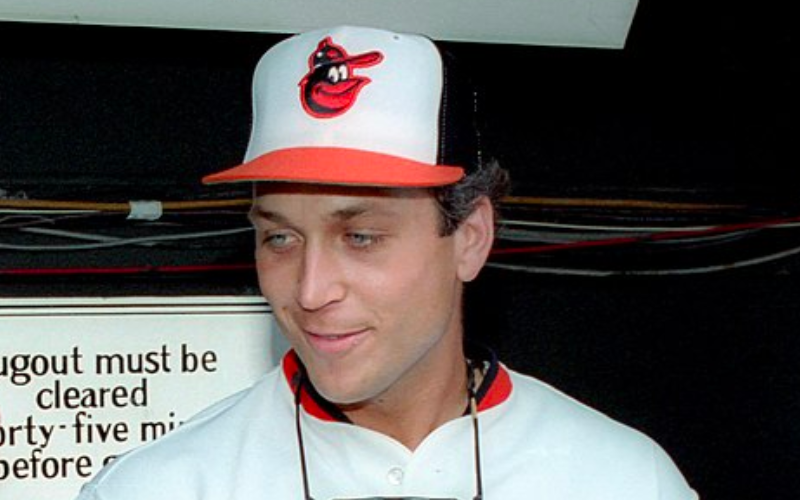 Calvin Edwin Ripken Jr. etched his name in the history of Major League Baseball during his remarkable 21-season career with the Baltimore Orioles, from 1981 to 2001. Revered as one of the most prolific offensive players in his position, Ripken amassed an impressive tally of 3,184 hits, 431 home runs, and 1,695 runs batted in throughout his illustrious career.
His prowess extended to his defensive skills, earning him two coveted Gold Glove Awards. Ripken's exceptional abilities earned him the honor of being selected to the All-Star team a remarkable 19 times, and he was twice crowned American League Most Valuable Player. However, Ripken's most enduring legacy lies in his monumental achievement of consecutive games played, a record-breaking streak that stretched for an astonishing 2,632 games. This remarkable feat saw him surpass the previous record of 2,130 consecutive games played held by the legendary Lou Gehrig for over five decades.
Conclusion
Sports records are more than just numbers; they are enduring symbols of human potential and the relentless pursuit of greatness. These unbeatable achievements represent the heights athletes can reach when they push their bodies and minds to the limit. They inspire future generations to dream big, work hard, and never stop chasing the seemingly impossible. While records may one day fall, the indomitable spirit of competition will continue to drive athletes to achieve the extraordinary. In celebrating these remarkable records, we celebrate the unwavering dedication that defines the world of sports.